APTI.PY
---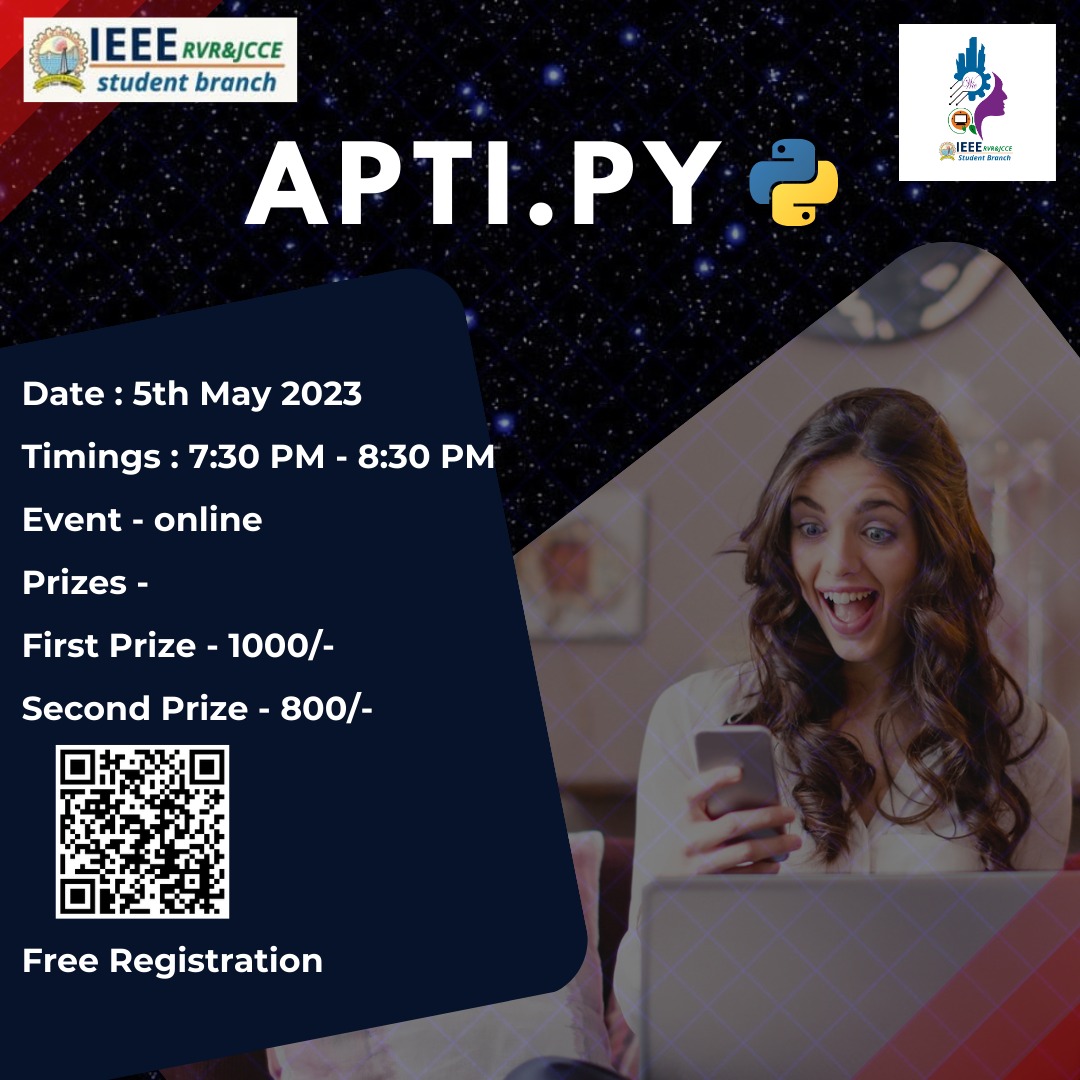 WOMEN IN ENGINEERING in association with the newly formed COMPUTER SOCIETY presents "APTI.PY". A blend of aptitude questions and coding in Python.
APTI.Py contains 2-Levels :
Level 1: Aptitude
This level consists of 15 aptitude questions with a time-bound of 60 seconds. This level is an elimination round.
Level 2: Coding Competition (python)
Selected students would be taken to a challenge in the hacker rank platform with two challenges- medium and difficult.
the one with the best code and timing would be awarded.
---
Date and Time
Location
Hosts
Registration
---
Date: 05 May 2023
Time: 07:30 PM to 08:30 PM
All times are (UTC+05:30) Chennai
Add Event to Calendar
meeting link: http://meet.google.com/bwe-pagx-ppt
round 1: https://www.proprofs.com/quiz-school/ugc/story.php?title=mzcynzc2nw2n2b
round 2: https://www.hackerrank.com/apti-py
Co-sponsored by

COMPUTER SOCIETY - RVR&JC COLLEGE OF ENGINEERING
Starts 29 April 2023 09:00 PM
Ends 05 May 2023 03:00 PM
All times are (UTC+05:30) Chennai
No Admission Charge
---
---