Zero Trust Architecture—Modern Security Architecture
---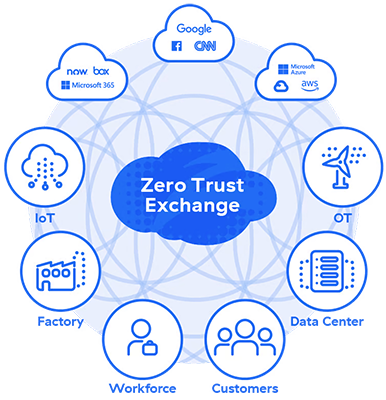 In 2004, the Jericho Forum promoted the idea of deperimeterization where they wanted to focus on securing the network from the inside out rather than from the outside in. Six years later, the term "Zero Trust" was coined, and finally, in 2020, NIST published SP 800-207 (Zero Trust Architecture). As a security model, strategy, and framework that has been around for many years, both Zero Trust and Zero Trust Architecture are now receiving much attention today. In this webinar, an overview of Zero Trust, Zero Trust fundamentals, the SolarWinds attack case study, and finally, Zero Trust Architecture fundamentals, its use cases, and maturity models, will be presented.
---
Date and Time
Location
Hosts
Registration
---
Date: 09 Jun 2023
Time: 10:00 AM to 11:30 AM
All times are (UTC-05:00) Eastern Time (US & Canada)
Add Event to Calendar
Zoom meeting information will be provided to the registered participants one day before the event.
Starts 07 May 2023 12:00 AM
Ends 08 June 2023 11:59 PM
All times are (UTC-05:00) Eastern Time (US & Canada)
No Admission Charge
---
Speakers

Luis Rivera
Biography:
Luis Rivera is an IT Professional currently teaching Networking and Cybersecurity courses at the University of New Haven. Luis started his teaching career at Central CT State University in 2005 and has over 12 years of teaching experience where he enjoys bringing the realities of the IT industry to the classroom. Luis started his professional career working at Digital Equipment Corporation (DEC) as a Field Service Engineer gaining minicomputer skills while supporting PDP-8 (12-bit), PDP-11 (16-bit), VAX cluster/systems (32-bit), and networking skills implementing first-generation Ethernet products to fortune 500 customers. After graduation from UNH, he landed a position at Northeast Utilities' (Eversource Energy) Millstone Nuclear Power Plant (Waterford, CT) and eventually transferred to their corporate office (Berlin, CT). Luis was able to obtain his M.S. from RPI (Hartford) and held several IT roles including Sr. System Engineer, Sr. Network Analyst – LAN/WAN, and Sr. Security Systems Engineer until 2014. He has also worked as a Consultant/Service Delivery Manager at Legrand Corporation (West Hartford, CT) and as Network Performance Engineer at UTC (Newington, CT). Luis's core competencies include Consulting, Enterprise Networks, Cybersecurity Engineering, MSSP & Vendor Management, Network Management Engineering, Cisco Network appliances, and Subject Matter Expert on several Network Security vendor products. Over the years, Luis has obtained several industry certifications including CCAI (Cisco Certified Academy Instructor), CCNA, CCNA Security, CompTIA's Security +, and AWS Cloud Practitioner. He is a member of IEEE and was a board member of CCSU's IT/EIAB (School of Engineering, Science, and Technology).
---