IEEE IAS Tunisia Annual Meeting 3.0
#ieee_enetcom_sb
#teams_build_dreams
#iastam3.0
#ias
#sbc
#ias_tunisia_section_chapter
#industry
#workshop
#party
#hackathon
#job_fair
#ceremony
#vision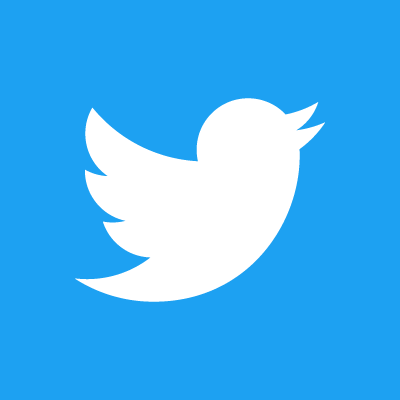 ---
The IEEE IAS Tunisia Annual Meeting (IASTAM 3.0) was organized by IEEE IAS ENET'Com SBC & IEEE IAS Tunisia Section Chapter & IEEE ENETCOM SB on June 1st-3rd, 2023 in Orient Palace Hotel Sousse. The event brought together students and professionals to share knowledge, network, and discuss new and innovative ideas in the industry and Artificial Intelligence field.
The event commenced with an opening ceremony that set the tone for the entire IASTAM 3.0. The event managers took the stage, expressing their honor and happiness in organizing such a prestigious event. Following the event managers, members from IEEE IAS Tunisia Section Chapter, Mr.Achref Selmi Chairman of IEEE IAS Tunisia Section Chapter and Mr.Kayoum Djedidi its Webmaster took the floor. They shared their gratitude to all the participants for their active involvement and presence at IASTAM 3.0.
During IASTAM 3.0, various activities and workshops were conducted to engage the participants. The event featured a job fair, where representatives from different industries interacted with candidates, discussing potential career opportunities.
Additionally, a technical challenge in the form of a 24-hour hackathon centered around the theme of Computer Vision for Quality Control in Industry was held. Participants collaborated within their teams, using computer vision technology to develop creative solutions.
Furthermore, industrial visits to Leoni Sousse and Novation City offered a unique firsthand experience of industry operations. Workshops on computer vision, deep learning, the impact of AI and IoT in Industry 4.0, and recruitment success were conducted by knowledgeable experts, guiding the attendees through these significant subjects.
Moreover, all the IAS SBCs engaged in a non-technical challenge, presenting their activities from the past year and proposing arrangements for future IASTAM events. Throughout the event, attendees had the chance to connect and enlarge their network by attending a team-building activities party that fostered deep connections and unforgettable memories.
Also, they had a lot of fun at the vibrant tropical-themed party. This lively affair served as a delightful respite, allowing everyone to relinquish their fatigue and revel in the joyous ambiance.
IASTAM 3.0 mediatization story timeline:
Catalogs: First day, Second day, Third day.
The event through the eyes of participants: Instagram Stories
Social media: Facebook, Instagram.
---
Date and Time
Location
Hosts
Registration
---
Start time: 01 Jun 2023 12:00 PM
End time: 03 Jun 2023 01:00 PM
All times are (UTC+01:00) Paris
Add Event to Calendar
Orient Palace Hotel Sousse, Sousse Tunisia
sousse, Sousse
Tunisia
---
RIT: 98 781 434, contact@rit.tn

REC-INOV: 58 063 066, service@rec-inov.com

YK PHOTOGRAPHY: 25 080 662, Karrayyessine1@gmail.com

PAQ-DGSE: 74 862 500, enetcom.dgse@enetcom.usf.tn

LEONI: 31 302 000, Info.leonitunisia@leoni.com

CRNS: 74 863 042, contact@crns.rnrt.tn

Co-sponsored by

Reseau des Ingenieurs Tunisiens, REC-INOV, ENETCOM, YK PHOTOGRAPHY, Hotel l'Orient Palace Sousse, PAQ-DGSE ENETCOM, LEONI, CRNS, Industry Application Society, Tunisia Section, Sfax University, National School of Elect & Telecom

Survey:

Fill out the survey
---
Speakers
Biography:
Graduate Student Member of IEEE ENETCOM SB
Student at National School of Elect & Telecom
Email:
Address:Sfax, Tunisia
Biography:
Graduate Student Member of IEEE ENETCOM SB
Student at National School of Elect & Telecom
Email:
Address:Sfax, Tunisia

Achref
of IEEE IAS Tunisia Section Chapter
Topic:
Non-tech challenge Voting and Announcement- Jury member
The Closing ceremony speech.
Announcement of the 4 finalist IAS student branch chapters.
Moderating the voting.
Give the award to the winning chapter "ESSTHS". The ESSTHS IAS SBC will organize the fourth edition of IASTAM.
Biography:
Email:

Bassem
of ENETCOM
Topic:
Hackathon' s Winners & Deep learning
Biography:
Co-founder & Data Scientist at DataCamp Training
Doctor from Paul Sabatier University, Toulouse
University professor at ENETCOM
Email:

Sonda
of ENETCOM
Topic:
ENETCOM presentation & Hackathon announcement & computer vision
Biography:
Member of the SM@RT Laboratory
Assistant professor at ENETCOM
Email:

Andrew
of IEEE IAS
Topic:
IEEE Industry Application Society
Biography:
President of IEEE IAS
Head, Electrical and Software Engineering at University of Calgary
Email:

Kayoum
of IEEE Tunisia Section
Topic:
IEEE IAS Tunisia Section Chapter & Jury member
Biography:
Community Manager & Graphic designer, à IEEE Tunisia Section
Tunisia Section chapter Vice-chairman, à IEEE Systems, Man, and Cybernetics (SMC) Society
Webmaster, à IEEE IAS Tunisia Section Chapter
11th Edition Chair, à IEEE Tunisian Students and Young Professionals TSYP Congress
Embedded Systems Instructor, à gomycode
Auparavant WebMaster à IEEE Tunisia Young Professionals AG
Auparavant Chairman à IEEE IAS Chapter - Essths Student Branch
Auparavant Chairman à IEEE ESSTHS Student Branch
Email:

Jamila
of REc-Inov
Topic:
How to start your StratUp
Biography:
CEO of Rec-Inov
HR consulting

Adam
of Advantry X
Topic:
Evolution of Industry 4.0 in Tunisia
Biography:
CEO at Advantry X
PhD Imperial College London
Industry 4.0 Senior Expert

Chakib
of ICCAD
Biography:
IEEE Member
Professor - Researcher
University of Sousse-Tunisia
President of the Tunisian Association of Technology and Sustainable Development (ATTeDD)
Founder of the International Conference on Control, Automation and Diagnosis (ICCAD)
Lotfi
of IEEE
Biography:
Senior member IEEE, received a doctorate degree in electrical engineering, from the University of Tunis, ENSIT. He is a member of the research group in Signal Image and Energy Mastery laboratory (SIME) at the University of Tunis, and has been a Visiting Professor at the University of Brest, IRDL Laboratory in Brest, France, and served as an Associate Professor at the University of Sousse (ESSTHS). His research interests include prognosis and health management (PHM) for electro-mechanical systems, based on advanced digital signal processing tools and pattern-recognition techniques

Imen
of IEEE ENIS SB
Topic:
𝐈𝐦𝐩𝐚𝐜𝐭 𝐨𝐟 𝐀𝐈 𝐚𝐧𝐝 𝐈𝐨𝐓 𝐢𝐧 𝐭𝐡𝐞 𝐞𝐯𝐨𝐥𝐮𝐭𝐢𝐨𝐧 𝐨𝐟 𝐈𝐧𝐝𝐮𝐬𝐭𝐫𝐲 𝟒.𝟎
Biography:
MLOps Engineering Intern at Udini.ai
Engineering student at National School of Engineering of Sfax

Ahmed
of EURAXESS Africa
Biography:
Associate Professor at ENSI | Region representative for Africa - EURAXESS Worldwide | Former H2020 ICT National Contact Point & Horizon Europe Digital NCP
Email:

Amine
of Novation City
Biography:
Startup Program Manager at NOVATION CITY
Email:

Nahla
of Enova-Robotics
Biography:
PROJECT MANAGER
INNOVATION CONSULTANT
ECOSYSTEM BUILDER
RESEARCH TRAINING MANAGER
FUNDRAISING MANAGER
Email:

Hatem
of LEONI
Biography:
communication manager, Leoni
---
Agenda
Thursday, June 1st:
11 AM - 1 PM: Check-in
1 PM - 2 PM: Lunch
2 PM - 5 PM: Opening Ceremony
5 PM - 7 PM: Non-Technical Challenge
7 PM - 9 PM: Dinner
9 PM - 12 AM: Surprise Activity
Friday, June 2nd:
7 AM - 8 AM: Breakfast
8 AM - 12 PM: Leoni Industrial Visit // Novation City Industrial Visit
8 AM - 10 AM: Computer Vision Workshop // IoT and AI in Industry 4.0 Workshop
10 AM - 12 PM: Deep Learning Workshop // Boost your recruitment success Workshop
12 PM - 2 PM: Lunch
2 PM - 4 PM: Job Fair
4 PM - 7 PM: Technical Challenge Presentations
7 PM - 9 PM: Dinner
9 PM - 12 AM : Party
Saturday, June 3rd:
7 AM - 8 AM: Breakfast
8 AM - 12 PM: Closing Ceremony
12 PM - 1 PM: Check-out
---
Voting List:
ESSTHS, ENICarthage, ESPRIT, INSAT, ENIG, ENIS, FST, EPI SOUSSE, ENIT, ISTIC, ENETCOM, ENSIT, ISSATM.
Voting results:
ENICarthage: 2
ESSTHS: 5
INSAT: 2
ESPRIT: 4
---