Antennas for IOT
---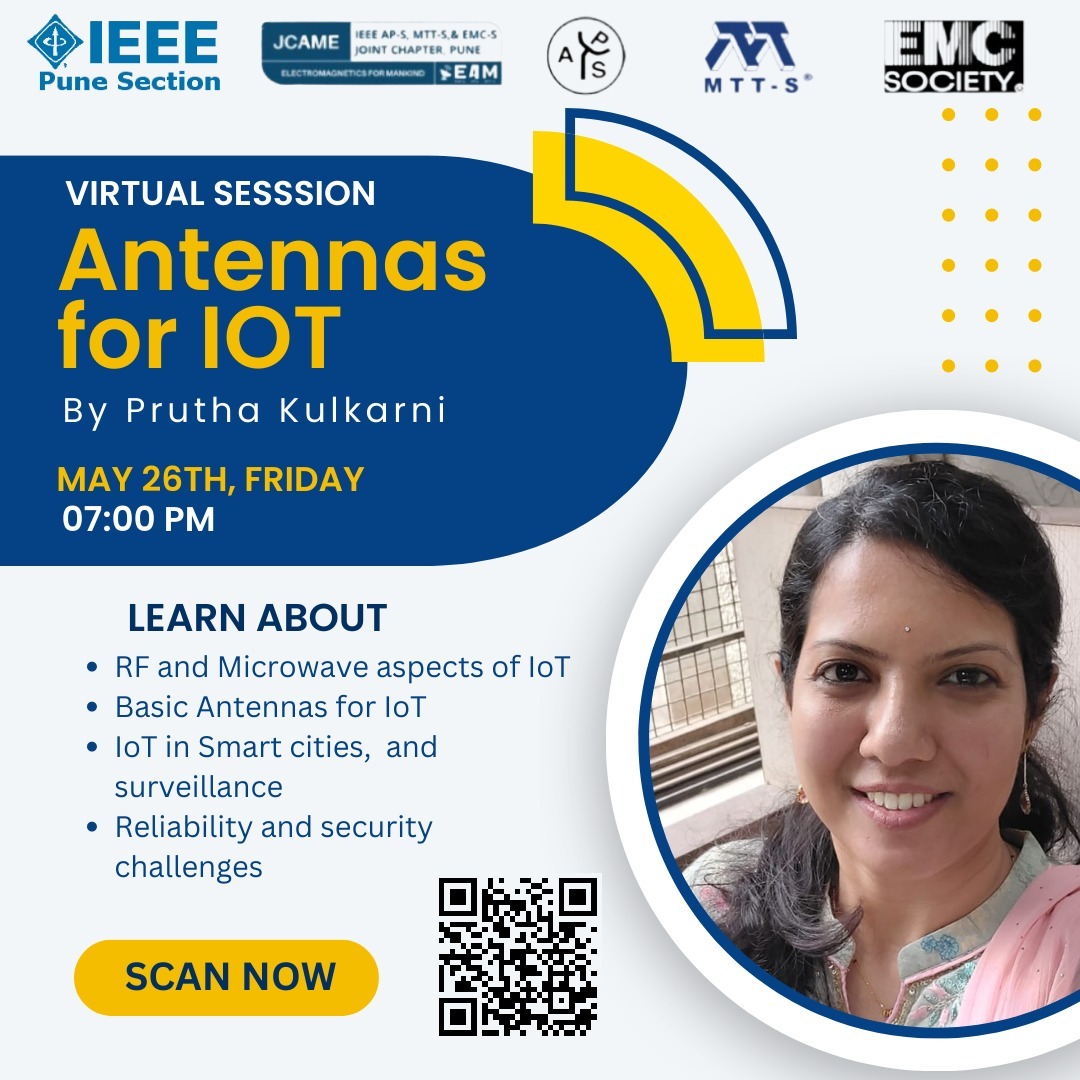 Webinar - Antenna for IOT
---
Date and Time
Location
Hosts
Registration
---
Date: 26 May 2023
Time: 07:00 PM to 08:00 PM
All times are (UTC+05:30) Chennai
Add Event to Calendar
If you are not a robot, please complete the ReCAPTCHA to display virtual attendance info.

---
Speakers
Prutha Kulkarni
Biography:
Prutha Kulkarni is honored with the International Best Researcher Award for Research and Excellence in the RF and Microwave domain by ISSN International Research Awards and Congress (IIRAC 2023).
TIFR has invited her to design Antennas in 100Ghz- 1000GHz in their THz Spectroscopy laboratory under INSA's Visiting Scientist Programme, GOI.
---
Agenda
Join Webinar on ' Antennas for the IoT' and learn about all aspects related to the selection of antennas for an IoT application
-- What choices and compromises are involved?
-- What are the challenges in respect of system security?
-- What antenna issues are involved in making the IoT system reliable?
and many more aspects relating to antennas for IoT systems
[ Note: Only such knowledge can help you to become a real system engineer]
Take away :
Participants will get a certificate for attending the event
Participants will get to interact with the speaker & share their ideas
Live Q&A session
---
Media
---