Advanced Power Electronics and Electric Machines for Electric-Drive Mobility Applications [hybrid/ fee for on site only]
---
-- traction drives, thermal management, single-phase liquid, dielectric fluids, modeling and characterization ...
---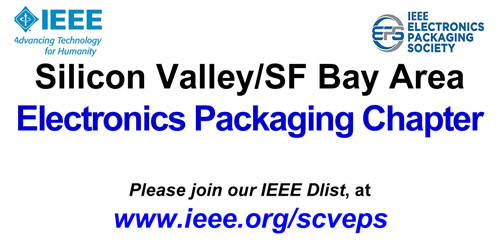 Electronics, power electronics, and electric machines are becoming important for an array of mobility/transportation, renewable energy and energy efficiency applications. In this presentation, I will provide an introduction to NREL and my group's research activities. Then, I will describe some challenges and opportunities for power electronics, electric machines and electric traction drive systems for mobility applications in particular. The first area covered in detail will be power electronics thermal management with water-ethylene glycol and dielectric fluids in the single-phase liquid regime and dielectric fluids/refrigerants in the two-phase/boiling regime. The second area will be power electronics materials and bonded interfaces including efforts on sintered silver, sintered copper, polyamide- and polyimide-based bonded interface materials, and polyimide-based electrically insulating materials. Some advanced power electronics packaging concepts will also be introduced. I will then cover our group's efforts related to electric motor thermal management with focus on motor materials and interfaces thermal modeling and characterization, fluid-based cooling technologies development and characterization, and thermal-fluids modeling to help design and develop advanced reduced-rare-earth electric motors. Finally, I will present our efforts related to integrated electric drive system approaches and thermal management in support of these integration approaches.
---
Date and Time
Location
Hosts
Registration
---
Date: 15 Sep 2023
Time: 11:30 AM to 01:00 PM
All times are (UTC-08:00) Pacific Time (US & Canada)
Add Event to Calendar
If you are not a robot, please complete the ReCAPTCHA to display virtual attendance info.

SEMI World Hdqtrs
673 South Milpitas Blvd
Milpitas, California
United States 95035
---
Starts 02 June 2023 06:16 PM
Ends 14 September 2023 11:21 PM
All times are (UTC-08:00) Pacific Time (US & Canada)
Admission fee

?
---
Speakers

Sreekant Narumanchi
of NREL
Topic:
Advanced Power Electronics and Electric Machines for Electric-Drive Mobility Applications
Biography:
Sreekant Narumanchi is the Group Manager of the Advanced Power Electronics and Electric Machines (APEEM) Group within the Center of Integrated Mobility Sciences at the National Renewable Energy Laboratory, where he is currently in his 19th year. He leads a Group of 15 researchers focused on electro-thermal, thermal-fluids, thermo-mechanical and reliability aspects of power electronics and electric machines. This includes investigation of various cooling technologies, thermal interface materials/interfaces, interconnects, as well as reliability of these components.
Sreekant is an ASME Fellow, an IEEE Senior Member, and has published over 105 peer-reviewed journal and conference papers and book chapters. Professionally, he is active in the IEEE ITherm conference, on the ASME K-16 Committee on Heat Transfer in Electronic Equipment, and as Associate Editor of the IEEE Components, Packaging, and Manufacturing Technologies Journal. He is part of the Executive Committee of the ASME Electronic and Photonic Packaging Division, and serves as the Acting Chair of the IEEE Electronic Packaging Society Thermal-Mechanical Technical Committee. Also, Sreekant is part of the Thermal Working Group of the IEEE Heterogeneous Integration Roadmap Committee. Some of the external awards Sreekant has received include the 2022 THERMI Award, and the 2020-21 Associate Editor of the Year Award from the ASME Journal of Electronic Packaging. Within NREL, he received the 2013 NREL Outstanding Business Collaboration Award, and the 2009 NREL Staff Award for Outstanding Performance. Sreekant received a Ph.D. from Carnegie Mellon University (2003), M.S. from Washington State University (1999), and B. Tech. from Indian Institute of Technology Kanpur (1997), all in Mechanical Engineering.
---