Double Seminar on Neuromorphic Computing and ULP Sensor Interfaces (Prof. G. Gielen & Prof. P. Harpe)
#microelectronics
#VLSI
#Interfaces
#Neuromorphic
#event-driven
#edge
#computing
#analog
#circuit
#mixed-signal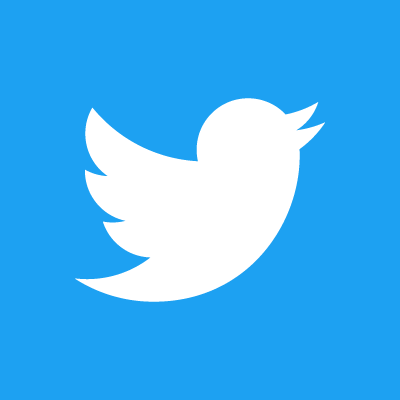 ---
This double seminar features two talks from experts in analog and mixed-signal design: Prof. Georges Gielen from KU Leuven and Prof. Pieter Harpe from TU Eindhoven, covering topics of "Neuromprphic Computing" at the "Edge and ULP Sensor Interfaces" in two 30min presentations.
---
Date and Time
Location
Hosts
Registration
---
Date: 04 Jul 2023
Time: 02:00 PM to 03:00 PM
All times are (UTC+01:00) Bern
Add Event to Calendar
ONLINE on Zoom: https://epfl.zoom.us/j/64251413501
In person: EPFL, ELA-2
EPFL
Lausanne, Switzerland
Switzerland 1015

Building:

ELA

Room Number:

ELA-2
---
Starts 29 June 2023 04:10 PM
Ends 04 July 2023 02:00 PM
All times are (UTC+01:00) Bern
No Admission Charge
---
Speakers
Georges Gielen
Topic:
Neuromorphic computing in the edge: merging cyber and physical
Analog/mixed-signal integrated circuits are essential in the interface between the cyber world and the physical world. Driving applications include autonomous vehicles, industry 5.0, biomedical wearables and implants, environmental sensing, smart houses and offices, etc. All generate lots of data in the edge devices, making local computation in the edge a necessity to limit data traffic and response latency. Progress in nanoelectronic technology in combination with emerging neuromorphic, event-driven architectures with dynamic learning capabilities allow to do this in a power- and hardware-efficient way. This talk will present some chip solutions being developed at KU Leuven today.
Biography:
Georges Gielen (Fellow, IEEE) received the 998 M.Sc. and Ph.D. degrees in electrical engineering from Katholieke Universiteit (KU) Leuven, Leuven, Belgium, in 1986 and 1990, respectively. He is currently a Full Professor with the Department of Electrical Engineering (ESAT), KU Leuven. He is a frequently invited speaker/lecturer and a coordinator/partner of several (industrial) research projects in this area, including several European projects. He has authored or coauthored seven books and more than 600 papers in edited books, international journals, and conference proceedings. His research interests include the design and design automation of analog and mixed-signal integrated circuits.
Address:Belgium
Pieter Harpe
Topic:
Ultra low power event-driven sensor interfaces
In this talk, we will take a look at ultra low power sensor interfaces for IoT applications. In such applications, the sensing operation is often done at a relatively low frequency, and sometimes it is heavily duty-cycled, or it should be triggered by particular events or thresholds. For that reason, event-driven (dynamic) operation is beneficial as compared to static operation. We will review ADC and sensor interface architectures that can operate dynamically and that can be triggered by a single clock pulse. As an overall example, a resistive-based temperature sensor interface including analog correction techniques is reviewed and the main features in terms of efficiency and performance are discussed.
Biography:
Pieter Harpe (SM'15) received the M.Sc. and Ph.D. degrees from the Eindhoven University of Technology, The Netherlands, in 2004 and 2010, respectively. In 2008, he started as researcher at Holst Centre / imec, The Netherlands. Since then, he has been working on ultra low-power wireless transceivers, with a main focus on ADC research and design. In April 2011, he joined Eindhoven University of Technology where he is currently an Associate Professor on low-power mixed-signal circuits. Dr. Harpe is analog subcommittee chair for the ESSCIRC conference and TPC member for A-SSCC. He also served as TPC member for ISSCC and AACD, was an IEEE SSCS Distinguished Lecturer and is recipient of the ISSCC 2015 Distinguished Technical Paper Award.
Address:Netherlands
---
Agenda
14:00 - 14:30 Talk-1: Prof. "Neuromorphic computing in the edge: merging cyber and physical"
14:30 - 15:00 Talk-1: Prof. "Ultra low power event-driven sensor interfaces"
---