Science Spotlight: Medical Engineering - Local Student Paper Contest Kick-Off
---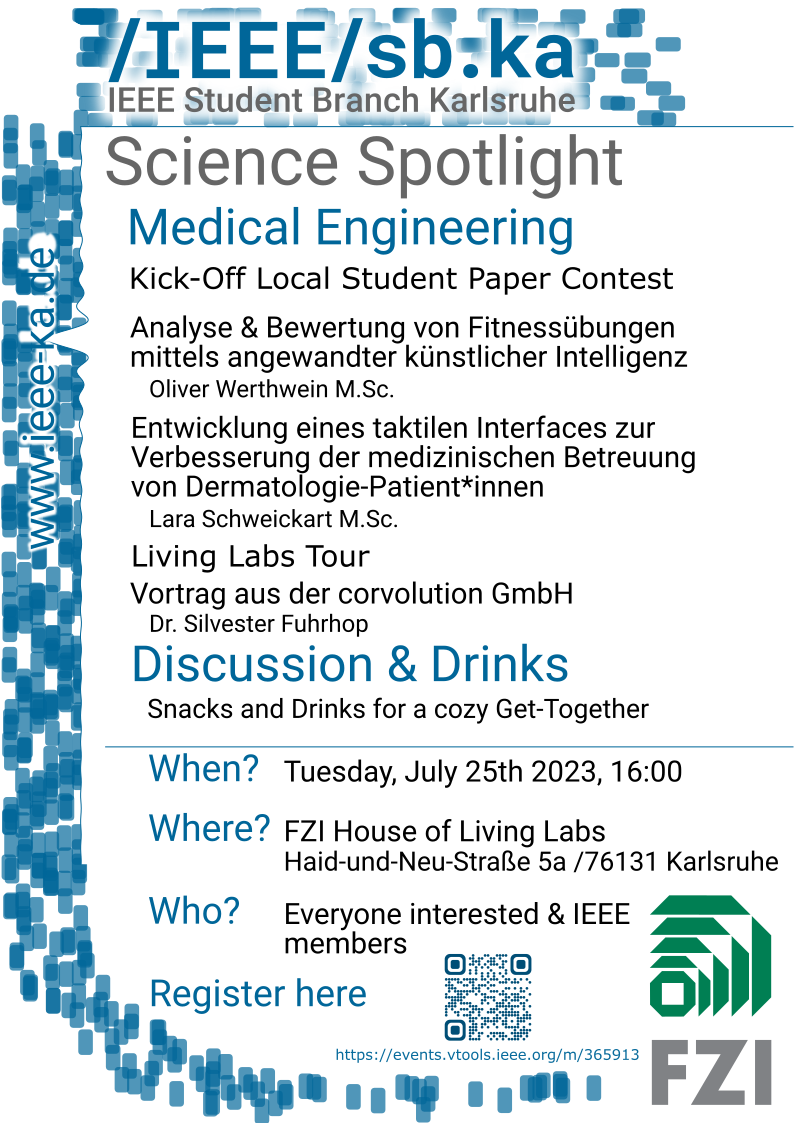 In cooperation with the local Forschungzentrum Informatik (FZI) we host another Science Spotlight. This time we will focus on the topic of Medical Engineering. We will have two presentations on this topic from within the FZI introducing their work in Medical Engineering. A lab tour through the House of Livivng Labs follows the presentations and will continue with a presentation given by a Start-Up working on Medical Devices.
We will kick-off the local student paper contest, provide some information about the rules and the timeline for this contest.
Detailed announcements of the event content are available at www.ieee-ka.de.
---
Date and Time
Location
Hosts
Registration
---
Date: 25 Jul 2023
Time: 04:00 PM to 07:00 PM
All times are (UTC+01:00) Berlin
Add Event to Calendar
Haid-und-Neu-Straße 5A
Karlsruhe, Baden-Wurttemberg
Germany 76131

Building:

FZI House of Living Labs
---
Starts 03 July 2023 11:08 PM
Ends 25 July 2023 12:00 PM
All times are (UTC+01:00) Berlin
No Admission Charge
---
---