Women in Engineering Panel - IEEE PEDS CONFERENCE (IN-PERSON)
#IEEEPanelDiscussion,
#WorkLifeBalance,
#WomeninEngineering,
#IEEEPEDS2023,
#ProfessionalDevelopment,
#Inspiration
#WIE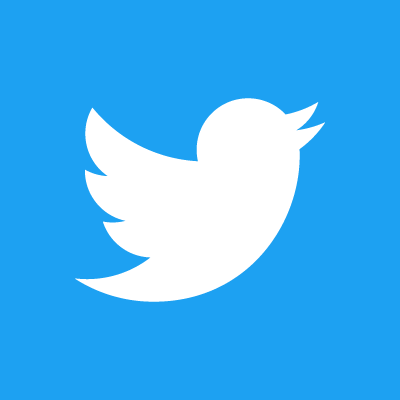 ---
IEEE ETS is hosting a women in engineering panel at the IEEE PEDS conference 2023, giving you a chance to get a sneak peak into the lives of successful women engineers.
Date: August 09th, 2023
Time: 11:00 AM - 12:30 PM
📍 ÉTS: Block A, 1st Floor, Room A1600, 1100 Notre-Dame St W, Montreal, Quebec H3C 1K3, Canada
Join us in celebrating the success of these inspiring Women Engineers who have triumphed over social and cultural barriers and achieved remarkable success in their careers. Our panelists will share their journey of overcoming the challenges in their professional and personal lives, and talk about the role family plays in their journey as women engineers.

You'll have a chance to connect with women engineers who have demonstrated their success in both academia and industry. The panel discussion will be followed by a Q/A session where you get to ask them for career advice, and any questions you might have about how they "made it".
Secure your seat now! Limited spots are available. Register to reserve your place at this enriching panel discussion.
Join us on August 09th, 2023, and embark on a transformative journey as you delve into the professional lives of our distinguished panelists.
---
Date and Time
Location
Hosts
Registration
---
Date: 09 Aug 2023
Time: 11:00 AM to 12:30 PM
All times are (UTC-08:00) Pacific Time (US & Canada)
Add Event to Calendar
École de technologie supérieure
1100 Notre-Dame Ouest
Montreal, Quebec
Canada H3C 1K3

Building:

A

Room Number:

1600
---
Starts 21 July 2023 04:14 PM
Ends 09 August 2023 04:14 PM
All times are (UTC-08:00) Pacific Time (US & Canada)
No Admission Charge
---
Speakers

Sophie Larivière-Mantha
Biography:
Holder of a Bachelor's degree in Automated Production Engineering (ÉTS) and a Master's degree in Business Administration (ESG UQAM), Sophie Larivière-Mantha started her career in the biomedical engineering field for over a decade and developed a solid expertise in governance and strategic planning.
Over the past eight years, Ms. Larivière-Mantha has held various management positions at the CIUSSS de l'Est-de-l'Île-de-Montréal, including Chief of Technology and Medical equipment services in the major real estate projects. Previously, she worked as a biomedical engineer for SNC-Lavalin, Groupe Biomédical Montérégie, and Planifika (part of Régis Côté Group).
Before her election as president in 2022, Ms. Larivière-Mantha had five years of experience as a member of OIQ's board of directors, where she served multiple roles including president of the Audit Committee and a member of the Request Committee. She was also appointed Vice-President of the OIQ in 2021. Additionally, she has served on the board of directors of the Fondation de l'Ordre des ingénieurs du Québec in recent years.
She is also involved as president of the board of directors of the « Bureau coordonnateur de la garde en milieu familial d'Ahuntsic ».

Chunyan Lai
Biography:
Chunyan Lai received the B.S. degree in Engineering from Sun Yat-sen University, China, in 2010, and the Ph.D. degree in Electrical Engineering from University of Windsor, Canada, in 2017. She worked at Midea Group, an Electrical Appliance Industry in China between 2010 and 2013, and then worked as a Post-Doctoral Fellow at University of Windsor in Canada between 2017 and 2018. She joined Concordia University in 2018 where she is currently an Associate professor in the Department of Electrical and Computer Engineering. Her research areas include electric motor drives and control, power electronics, vehicle to grid and energy management systems. Dr. Lai has been the New Scholar Concordia University Research Chair on Transportation Electrification since 2020. She is a Senior Member of IEEE and an Associate Editor of the IEEE Systems Journal.

Marie-José Nollet
Biography:
Marie-José holds a bachelor's degree in civil engineering from Université Laval, in Québec, and a Ph.D. in structural engineering from McGill University. After 4 years of professional practice at Hydro-Québec as a structural engineer, she joined the Department of Construction Engineering at ETS in 1995 and is Dean of studies since 2019. During her career as a professor, she has taught undergraduate and graduate courses in the field of structural engineering, was program director for the graduate programs in construction engineering and was actively involved in several committees. Still active in research, she has supervised nearly one hundred students since 1995 and published nearly 150 reports, journal and conference papers. Her work is focused on developing tools for the seismic vulnerability and risk assessment of structures in urban environment, i.e. building inventories for vulnerability analysis, loss assessment functions and damage prediction models for buildings and bridges. Prof. Nollet has been working on experimental and seismic risk assessment of unreinforced masonry residential buildings and heritage structures, such as churches, for more than twenty years. Over the years she has developed multiple collaborations in academia in Canada, Italy and Switzerland and with different partners at the municipal, provincial and federal government levels, and thereby, contributing to the knowledge transfer in seismic risk.

Hakimeh Purmehdi
of Ericsson
Biography:
Hakimeh Purmehdi is a project lead and senior data scientist at Ericsson Global Artificial Intelligence Accelerator, where leads innovative AI/ML solutions for future wireless communication networks. She received her Ph.D. degree in electrical engineering from the Department of Electrical and Computer Engineering, University of Alberta, Edmonton, AB, Canada. After completing a postdoc in AI and image processing at the Radiology Department, University of Alberta, she co-founded Corowave, a start-up to develop resilient to movement, non-contact and continuous vital signs monitoring platform and sensors solution, leveraging radiofrequency technology and machine learning. Before joining Ericsson, she was with Microsoft Research (MSR) as a research engineer, and collaborated on developments of TextWorld project, which is a testbed for reinforcement learning research projects. Her research focus is basically on the intersection of wireless communication (5G and beyond including resource management and edge computing), AI solutions (such as online learning, federated learning, reinforcement learning, deep learning), optimization, and biotech.

Danielle Sami Nasrallah
Biography:
Danielle Sami Nasrallah received the Engineer's diploma in electromechanical engineering and the
Diplôme d'´Etudes Approfondies in electrical engineering from École supérieure d'ingénieurs de
Beyrouth (´ESIB), Beirut, Lebanon in 2000 and 2002, respectively, and the Ph. D. degree in mechanical
engineering from McGill University, Montréal, QC, Canada, in 2006.
During her Ph. D. studies she worked on a part-time basis at Robotics Design as control and robotics
engineer. She moved to Meta Vision Systems in 2006-2007 as a control and applications engineer.
In 2008 she joined the electrical department of the Royal Military College of Kingston as an assistant
professor and, in 2009, she was a visiting assistant professor at the American University of
Beirut. From 2010 to 2014, she worked as a consultant in control and systems engineering. In 2014
she joined OPAL-RT Technologies where she is presently the Courseware offering manager and Robotics expert.
She kept also links with academia as she is a lecturer at Concordia University in Canada, JUNIA in France, and ESIB in Lebanon.
---