Workshop on Quantum Computing: Devices, Cryogenic Electronics and Packaging
---
-- integrating the physical qubit layer with control electronics using advanced packaging solutions ...
---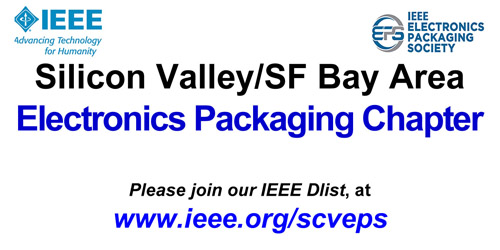 This Workshop is organized and run by three Silicon Valley IEEE chapters: Circuits and Systems; Electron Devices; and Electronics Packaging, with support from the Computer Chapter. The intent is to bring together engineers of electrical, mechanical, materials and computer science disciplines and physicists to describe the state-of-the-art in all the interconnected fields and the opportunities and challenges for future generations of quantum computers. Visit the website for a listing of the outstanding presenters from around the world and titles of their technical presentations. On-site seating is limited; WebEx attendance is available.
---
Date and Time
Location
Hosts
Registration
---
Start time: 24 Oct 2023 08:30 AM
End time: 25 Oct 2023 05:30 PM
All times are (UTC-08:00) Pacific Time (US & Canada)
Add Event to Calendar
If you are not a robot, please complete the ReCAPTCHA to display virtual attendance info.

SEMI World Headquarters
673 South Milpitas Blvd.
Milpitas, California
United States 95035
---
---
Speakers

For current information and Advance Program, please visit our website: https://attend.ieee.org/qc-dcep/
---