"Peter Coffee: What's Worth Knowing: Skills & Talents in Epoch of AI?" an OCCS & AITP LA Virtual Meeting
#TechnologyForecast-PeterCoffee
#AI-Epoch
#GenerativeAI
#What'sWorthKnowingInAI-Epoch
#RepricingSkillsInAI-Epoch
#RepricingTalentsInAI-Epoch
#ValueOfHumanTalent
#TrajectoriesOfChangeInAI-Epoch
#OrganizationSpecificLLM
#EinsteinGPT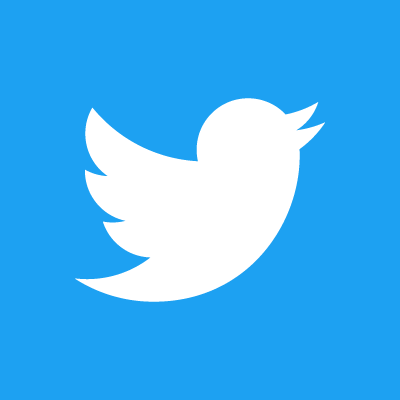 ---
Please fill out the three question Survey (last link under "Hosts") for participation planning and the option to view a video of the presentation.
---
Virtual Event Details Full Title: "Peter Coffee: What's Worth Knowing? Repricing of Skills and Talents in this Epoch of AI"
Technology Impact on the Worth of Human Talent
Technology impact on the worth of human talent and training has been envisioned for decades, but the conversation has taken on new intensity and immediacy in the months since generative AI became a part of daily life.
With his own four decades of experience in AI applications, and his global perspective as a writer, educator, and VP for Strategic Research at Salesforce, Peter Coffee will bring us his annual update on the trajectories of change in what we'll do and how we'll do it.
Insights on Generative AI
Companies which are deploying AI in ways that augment rather than seeking to replace human beings, will have an edge in attracting and retaining talent as well as a competitive advantage in their markets.
Peter recently wrote an interesting article, called "AI Truth – User Assembly Required" (https://diginomica.com/ai-truth-user-assembly-required) in which he points out that GPT models built on public data will encounter obstacles – plagiarism, hallucination, GDPR compliance -- whereas company-specific models assembling enterprise data into a conversational knowledge base may be a far more valuable role. Indeed, Salesforce is already providing an AI product called Einstein GPT. Blackstone uses it in its private wealth management business to contact clients with personalized investment suggestions. Einstein GPT's features have been compared to Google's ability to tailor ads to customers' preferences.
Join this tech visionary for a glimpse into the future – to better understand the trajectories of change and the profound impacts of technology in shaping how the world moves forward.
About the speaker Peter Coffee
Peter Coffee, VP for Strategic Research at Salesforce, has been with the company for thirteen years. He works with the company's customers, partners and account teams in areas including connected customer engagement, new data models and methods, trust technologies and practices, and business applications of AI-derived techniques. He currently spends most of his time with customers assisting their acceleration of digital transformation timelines in response to the global pandemic.
Peter spent his eighteen years pre-Salesforce writing for publications including eWEEK, Computer Language and AI Expert, while also publishing two books and contributing to many others in areas including Java programming, information governance, and nanotechnology developments. Before that, he worked for ten years as an AI applications analyst and desktop computing manager at The Aerospace Corporation, and in project management roles for various divisions of (what was then) Exxon Corporation in locations from the Gulf of Mexico to the Arctic. He has lectured on innovation practices and AI techniques at Stanford, CalTech, Harvard Business School, and the Sloan School of Management at MIT, along with other institutions in Singapore, India and Spain. His current writing often appears at diginomica.com/author/peter-coffee.
In the real world, Peter has been a Boy Scout high-adventure expedition leader, choral and instrumental composer/conductor/performer, and manager of a Los Angeles-area food bank; he is President and co-founder of the Foundation for Intelligent Life on Earth, a Seattle-based nonprofit focusing its immediate attention on food insecurity in that region along with its principal ongoing support for climate-change research and mitigation.
===================================================================
Please fill out the three question Survey for IEEE attendance (last link under "Hosts").
---
Date and Time
Location
Hosts
Registration
---
Date: 28 Sep 2023
Time: 05:30 PM to 07:30 PM
All times are (GMT-08:00) US/Pacific
Add Event to Calendar
This is a Virtual Presentation. You must register using the link provided under "REGISTRATION". If asked, please indicate that you are an IEEE member when you register.
After registering, you will receive a confirmation email enabling you to calendar the event. It will provide the Zoom link for the actual event.
Information on AITP-LA is available at www.aitp-la.org and the LinkedIn group is "AITP-LA"

For more information, contact AITP-LA via email at info@aitp-la.org.

Co-sponsored by

Actual Host: AITP LA

Survey:

Fill out the survey
---
---
Agenda
5:30 PM - 6:15 PM: Virtual networking (including discussion topics of interest to you with speaker)
6:15 PM - 7:30 PM: Presentation
---
Please fill out the three question Survey for IEEE attendance (last link under "Hosts").
---