IEEE AI IT Artificial Intelligence Symposium
---
Artificial Intelligence How is AI moving society forward? Is IT information Technology taking a huge step forward with the development of AI ChatGPT and other AI code schemes?
---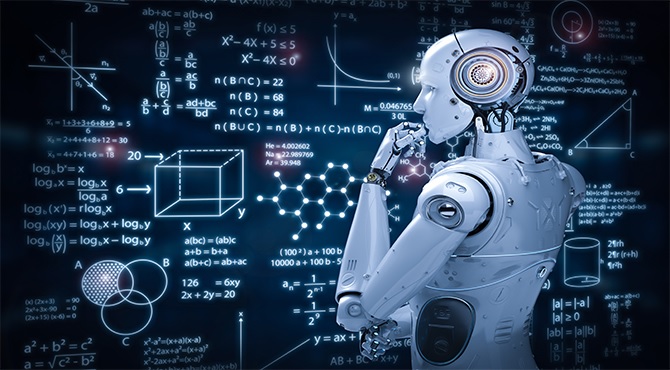 Artificial intelligence is taking the world by surprise. Just like in the movies we saw 5 to 10 years ago the AI is taking over our daily life (Terminator). How is this possible? What codes are we using that makes this all possible. Who is the brainchild behind ChatGPT. This conference will get to the route of the master coders to enable such intelligence to form on its own by a bunch of ones and zeros. Also find out how this technology is escalating faster than humanly thought possible with the new quantum theory of an infinite number of selections based on color. Find out the latest on Machine Language, protocol software and cybersecurity. Is AI creating its own code? Is AI really learning on its own? How are we humans preparing for the future of AI. Is AI able to stop cyber criminals. Where do we see AI and the human civilization 10 years from now 2033? Don't miss this great event. Speak with AI scientists, engineers, and data analysts.
---
Date and Time
Location
Hosts
Registration
---
Date: 03 Nov 2023
Time: 06:00 AM to 10:00 AM
All times are (UTC-08:00) Pacific Time (US & Canada)
Add Event to Calendar
Live Stream from Seattle Washington
*** Access Codes will be sent out the day before the event ***
Mike Brisbois
708.668.5488
mike.brisbois@ieee.org

Co-sponsored by

IEEE Power and Energy Society
Starts 01 September 2023 12:00 AM
Ends 03 November 2023 10:00 AM
All times are (UTC-08:00) Pacific Time (US & Canada)
No Admission Charge
---
---
Agenda
IEEE AI IT Artificial Intelligence Symposium
November 3, 2023, 6 am PDT
Live Stream Seattle Washington
Welcome to the World of AI
6:00 am PDT IEEE Announcements

06:05 am PDT Introduction of Speakers.
Speaker Line up:
06:10 am PDT Debbie Reynolds, Founder Chief Executive Officer
06:35 am PDT Paige Kassalen, Chief of Staff Saab, Inc Strategy Office
07:00 am PDT Tullio Sirausa, AI Meets Design Thinking: Crafting a People-Centric Business Future
07:25 am PDT Dr. Merrick Watchorn, Infraguard Corporate Officer
07:50 am PDT Jeff Glickman, Artificial Superintelligence Quantitative Finance
08:15 am PDT Morris Nelson, Cognitive Genius AI Prompt Engineer, LLM Engineering
08:40 am PDT Donald Thompson, Distinguished Engineer/Engineering AI
09:05 am PDT Hisham Elkholy, Product Manager Artificial Intelligence Stellantis
09:30 am PDT Yong Liu, Head of Data Science High Performance Machine Learning
09:55 am PDT Bhagawan Gnanapa, Founder and CEO SmartTrack AI
10:20 am PDT Dr. Yu Yuan, Entrepreneur in XR/Metaverse/Digital Transformation
10:45 am PDT Khai Minh Pham, MD, PhD (AI) Founder & CEO at ThinkingNodeLife.ai
11:10 am PDT Sanjay Dani, Directing Generative AI LLM IT Infrastructure SRE
11:35 am PDT Roch Mamenas, IT Consulting business, automation of IT consultancies

12:00 pm PDT Abir Chermiti, Software Engineer Women in Tech Ally
12:25 pm PDT IEEE Prize Pack Giveaway
12:30 pm PDT Salute to our speakers
We thank our supporters:

We thank our sponsors:

PROGRAM
Speaker Line up:
Debbie Reynolds, Founder Chief Executive Officer
Paige Kassalen, Chief of Staff Saab, Inc Strategy Office
Abir Chermiti, Software Engineer Women in Tech Ally
Tullio Sirausa, Co-Founder RadicalPurpose.org Advisor
Dr. Merrick Watchorn, Infraguard Corporate Officer
Jeff Glickman, Artificial Superintelligence Quantitative Finance
Dr. Yu Yuan, Entrepreneur in XR/Metaverse/Digital Transformation
Donald Thompson, Distinguished Engineer/Engineering AI
Hisham Elkholy, Product Manager Artificial Intelligence Stellantis
Yong Liu, Head of Data Science High Performance Machine Learning
Bhagawan Gnanapa, Founder and CEO SmartTrack AI
Heather Thompson, Synesthete Acquired Savant Artist AI
Sanjay Dani, Directing Generative AI LLM IT Infrastructure SRE
Roch Mamenas, IT Consulting business, AI EmployPlan

Khai Minh Pham, MD, PhD (AI) Founder & CEO at ThinkingNodeLife.ai
Morris Nelson, Cognitive Genius AI Prompt Engineer, LLM Engineering

Speaker Lineup Video

Salute to our speakers
---
AI Is this Artificial Intelligence real? How did we get to this point and where do we see AI taking us in 5 to 10 years? Find out today! Flyer Register
---