Entanglement-Based Quantum Radars
---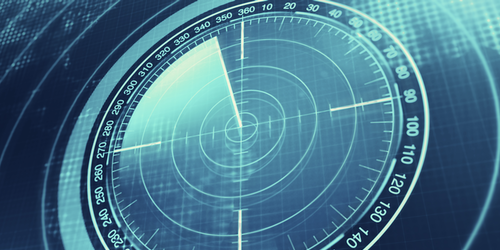 IEEE Montreal Consumer Technology Society Chapter and IEEE Montreal Industry Relations Committee are very pleased to invite you to attend a talk about "Quantum Radars" by Dr. David Luong from Carleton University, Canada, on October 30th, 2023, 12:00 PM - 01:00 PM. The talk is virtual and the zoom link is provided below.
---
Date and Time
Location
Hosts
Registration
---
Date: 30 Oct 2023
Time: 12:00 PM to 01:00 PM
All times are (UTC-05:00) Eastern Time (US & Canada)
Add Event to Calendar
Please join the talk using the zoom link.
Starts 26 October 2023 09:58 PM
Ends 30 October 2023 11:00 AM
All times are (UTC-05:00) Eastern Time (US & Canada)
No Admission Charge
---
Speakers

Dr. David Luong
of Carleton University
Topic:
Entanglement-Based Quantum Radars
In this talk, Dr. Luong presents an overview of recent work in quantum radar. He will discuss one of the earliest and best-known proposals for quantum radar, namely quantum illumination radar. After discussing why it is not practical, he will introduce a more recent quantum radar proposal, known as quantum two-mode squeezing radar (QTMS radar). Unlike quantum illumination radar, QTMS radar has the potential to support all the functionality of modern radars. Importantly, a QTMS radar experiment has actually been performed, so we know that such radars can at least be built in the lab. Finally, he will discuss some advantages and drawbacks of QTMS radars as well as possible future directions of research.
Biography:
David Luong (GS'19) received the B.Sc. degree in mathematical physics from the University of Waterloo, Waterloo, ON, Canada, in 2013, the M.Sc. degree in physics (quantum information) from the Institute for Quantum Computing, University of Waterloo, in 2015, and the Ph.D. degree in electrical and computer engineering at Carleton University, Ottawa, ON, Canada, in 2023.
Since 2023, he has been a postdoctoral fellow at Carleton University. From 2017 to 2020, he was a Defence Scientist with the Radar Sensing and Exploitation Section, Defence Research and Development Canada, Ottawa, ON, Canada, where he helped develop a prototype microwave quantum radar. His research interests include quantum radar, quantum sensing, and signal processing.
Dr. Luong was awarded the Governor General's Gold Medal (awarded to the top Ph.D. student in each graduating class) and the University Medal for Outstanding Graduate Work—Doctoral Level by Carleton University in 2023. In 2020, he was awarded a Vanier Canada Graduate Scholarship; this is the highest scholarship awarded to Ph.D. students by the government of Canada.
---