ProCon 2017 - 20th Annual Professional Development Conference
---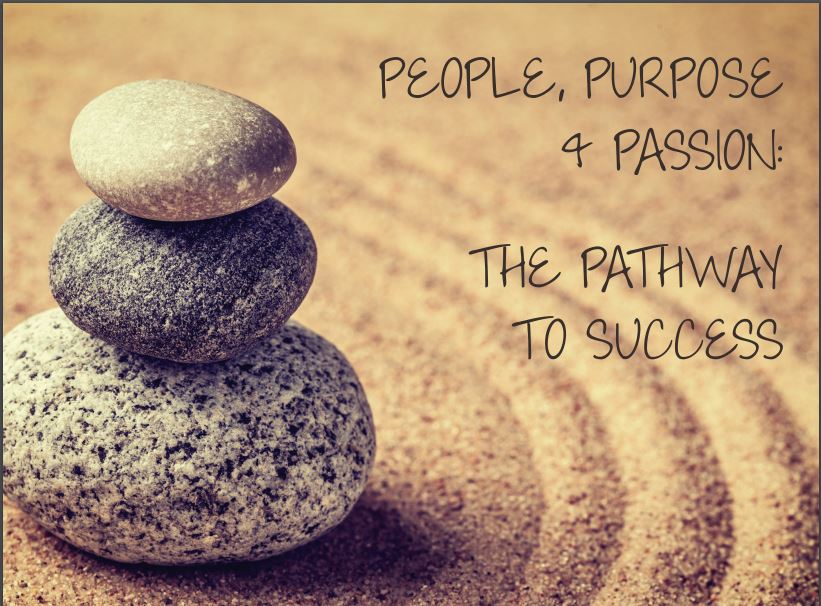 The Twentieth Annual IEEE Cedar Rapids Professional Development Conference, ProCon 2017, is a one-day, two-track regional event for engineers and other professionals, to be held April 18, 2017, at the Marriott Hotel in Cedar Rapids.
Payment is appreciated at time of registration, cash and check will be taken at door.
After registering please select your session interest by visiting session survey
---
Date and Time
Location
Hosts
Registration
---
Date: 18 Apr 2017
Time: 08:00 AM to 04:30 PM
All times are (GMT-06:00) US/Central
Add Event to Calendar
Starts 28 November 2016 12:00 AM
Ends 18 April 2017 01:00 PM
All times are (GMT-06:00) US/Central
Admission fee

?

Menu: Chicken, Beef, Vegetarian
---
Speakers
Topic:
Leadership and Project Management
Immutable Laws of Project Management with J. Alan Northrup - Project management is subject to a variety of laws. Projects must work within these laws to avoid disaster and find success. Project Managers and Project Teams do not break these laws, the laws break them. This presentation examines the immutable laws of project management, from inside and out, to glean lessons for project teams. Each law, origin, and corollaries, are explained and the fundamental concept examined for application in improving project performance.
The Millennial Paradox with Anne Plotz - Regardless of where you fall in the generation line-up, more than likely you're "tagged" when entering the workforce. Every generation has had its challenges -- Millennials are no different. While they may be regarded as the most high-maintenance workforce in the history of the world, they may also be the most high-performing! If you, like so many others wrestle with what to do, then join us for an interactive discussion as we directly address the needs and understand the characteristics of the Millennial generation rather than to pretend they don't exist.
Helping Others Succeed: Unlocking Potential with Anne Plotz - Success as a leader is a difficult thing. Let's face it your success is directly measured by the success of those working on your team, in fact, their success IS your success! So, how can you unlock their potential when you are leading knowledge workers who know more about their work than you do? How can you be expected to coach someone who already knows 10 times more about his or her job than you do? If you're looking for answers, you'll appreciate learning about the coaching skills you need to help transform individuals, teams or organizations.
Biography:
J. Alan Northrup, PMP, OPM3CC is Senior Project Manager with Rockwell Collins. He is a former US Army Officer and has served as an Executive, Senior Manager, Program Manager, and Project Manager in the Aerospace Engineering, Telecommunications, and Educational Industries. A graduate of the University of Iowa, J. Alan Northrup holds a degree in Management Science. He is certified as a PMP through the Project Management Institute and an original OPM3® team member and OPM3® Second Edition Core team member. He is trained in CMMI through the Software Engineering Institute at Carnegie Mellon University and teaches project management courses as an adjunct professor with the University of Iowa, Tippie School of Business.
Anne Plotz is a seasoned professional, consultant, public speaker, certified facilitator and business entrepreneur.
She has worked in a variety of industries including; sales, communications, non-profit organizations and aerospace and assisted numerous executives, teams and employees. Anne has been a Rockwell Collins employee for 12 years in both Human Resources and Operations as a: business performance consultant, leader, change manager and program manager. Driven by an inspiring passion to help identify, accelerate and maximize individual, team and organizational achievement, she enjoys the entrepreneurial opportunities afforded to her through her own company, Accelerate Inc.
She continues to:
Work with corporate , non-profit, and service agency professionals including: Executives, teams and individuals
Offer coaching and career development
Coach and train entrepreneurial start-ups
Facilitate professional workshops and clinics for business and education
While pursuing her life-long passion to help individuals, teams and organizations accelerate performance; Anne raised four incredible children, achieved her Master certification in professional facilitation, conceptualized and implemented a public educational program for adolescents, was recognized as a top salesperson for exceeding projected revenues, served in a variety of leadership roles, and volunteered within her community. She returned to school and will achieve her educational goal in May with a dual major in Human Resource Management and Business Administration.
Her love for learning resulted in certifications and client-partner status with some of the best known training firms in the business including; the National Curriculum and Training Institute (NCTI), a leader of cognitive behavior change and skill-based training programs for adults, Prosci®, an independent research company in the field of change management, Franklin Covey, a global consulting and training leader in the areas of strategy execution, customer loyalty, leadership and individual effectiveness. She has been recognized by the International Women's Leadership Association.
Most importantly to Anne – she is dearly loved by her husband, who was her high school sweetheart and has always been the man of her dreams!
Selling Agile to Executives: Overcoming Agile Myths and Misconceptions with Nate Adams - Teams using Agile practices do things a little differently than teams using non-agile work management practices. Unfortunately, over the years, some of these things have been misunderstood or misrepresented in the business community. This talk will give you some tips to demystify and dispel some of the agile illusions help by folks outside the agile community.
Supercharging your Scrum Team: Some simple tips and tricks for awesome results with Nate Adams - Scrum is a very simple, flexible framework for getting work done. Sometimes, though, that flexibility can make it difficult to understand how to tweak the performance of your team. This talk will give some simple, concrete tips for helping your team achieve its maximum potential.
Walking the Agile Path – lessons learned in the pursuit of Agile with Andrew Smith & Dennis Corpmann - As practitioners of Agile, and as consultants working with organizations making the transition to Agile, we've seen and been a part of both successes and "learning opportunities". Join Dennis Corpman and Andrew Smith as we explore key elements of Agile success through the lens of experiences and lessons learned. Along the way, we'll consider the Agile Mindset, Culture, and why a professional services company took the steps of having multiple people trained in Agile Coaching and the majority of its staff take Certified ScrumMaster training.
The Need & Role of Agile Coaches with Kevin Reiter - Agile Coaches are a vital role in any organization that wants to improve their agility, or continue to get better in general. Agile Coaches do more than just talk about Scrum though. We'll look at the many hats Agile Coaches wear and what traditional roles they serve, through a group exercise. Through this discovery of roles, we will try understand the leadership characteristics a coach actually brings to a team and/or organization.
Biography:
Nate Adams
"Strong opinions, weakly held is the philosophy that has shaped how I've worked for most of my adult life. I started my career as a research chemist, and the quote above epitomizes the scientific method to me. I have evidence-based opinions that I feel strong enough about to allow them to inform the decisions I make in both my work and my life outside work. As I learn new things, however, I update my opinions to include this new information. I try to encourage others to challenge my opinions; it's how I continue to grow." – Nate Adams
Nate has worked in the IT industry since 1999. He is passionate about agile software development, software quality practices, and continually improving how software is written and delivered. Nate loves talking about these topics with anyone willing to listen.
Andrew Smith
Andrew is responsible for system architecture, systems engineering and program management for full-service customer projects at Innovative Software Engineering (ISE). Previous to ISE, Andrew worked on a variety of wireless communications and telematics projects, and was responsible for the architecture and development of a telephony services system. Andrew has a passion for finding better ways to do things and is constantly looking for ways to adapt industry experience and best practices into ISE. To expand his knowledge in Agile and Scrum, Andrew has received the Certified ScrumMaster® (CSM), ICAgile Certified Professional (ICP), ICAgile Certified Professional – Agile Team Facilitation (ICP-ATF), and ICAgile Certified Professional – Agile Coaching (ICP-ACC) certifications. Andrew holds a Bachelor of Engineering – Electronics Degree (with Distinction) from the Royal Melbourne Institute of Technology.
Dennis Corpman
Dennis is a lead for software development and program management at Innovative Software Engineering (ISE). Dennis has had a long career developing solutions for industries including Agriculture, Transportation, and Direct Store Delivery. Dennis' initial exposure to Agile started as a developer on a team which eventually led to being a ScrumMaster, Scrum Product Owner, Scrum Stakeholder and Agile Coach. To further his expertise in Agile, Dennis has received the Certified ScrumMaster® (CSM), Certified Scrum Product Owner® (CSPO), ICAgile Certified Professional (ICP), ICAgile Certified Professional – Agile Team Facilitation (ICP-ATF), and ICAgile Certified Professional – Agile Coaching (ICP-ACC) certifications. Dennis holds a Bachelor of Business Administration (BBA) and Bachelor of Science (BS) in Mathematics from the University of Iowa.
Kevin Reiter
Kevin has been with Geonetric since 2008 as a Scrum master and Agile Coach. He helped lead Geonetric's company-wide Agile transition in 2012-2013 and has spoken on most things Agile in the community. Kevin is also an Adjunct Professor at Kirkwood Community College and Upper Iowa University, teaching Business, Management, Finance and Math courses. Kevin has his BS in Management Information Systems from Northern Iowa and his MBA from the University of Iowa. In his "spare" time he enjoys solving everyday household issues with an Agile mindset and hanging out at home with his wife and two daughters.
Topic:
Leadership and Project Management
Biography:
Topic:
Leadership and Project Management
Biography:
Topic:
Leadership and Project Management
Biography:
---
Agenda
Time
Track
8:00 - 8:30
Registration
8:30 - 10:00

Selling Agile to Executives: Overcoming Agile Myths and Misconceptions with Nate Adams

The Millennial Paradox with Annie Plotz
10:00 - 10:15
Break
10:15 - 11:45

Supercharging your Scrum Team: Some simple tips and tricks for awesome results with Nate Adams

Helping Others Succeed: Unlocking Potential with Annie Plotz

11:45 - 1:15
Luncheon Speaker -
1:15 - 2:45

Walking the Agile Path – lessons learned in the pursuit of Agile with Andrew Smith & Dennie Corpman

Immutable Laws of Project Management Part 1 with Jamie Northrup
2:45 - 3:00
Break
3:00 - 4:30

The Need & Role of Agile Coaches with Kevin Reiter

Immutable Laws of Project Management Part 2 with Jamie Northrup
---