Electric Grid Modernization and Substation Automation PES DLP
---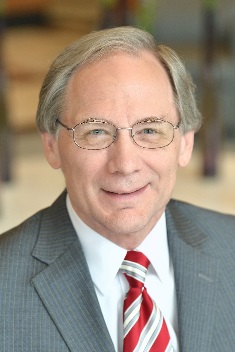 IEEE Spokane Section is proud to annouce we will be hosting John McDonald, P.E., who is part of the IEEE PES Distinguished Lecturer Program (DLP) for his talk on Grid Modernization and Substation Automation. John is joining us from the Atlanta area and will be available for a 'meet and greet' just before his presentation. This presentation is in conjunction with IEEE Palouse Section.
5:30 - Event start
6:00 - Dinner orders will be taken (meal purchase is not necessary to attend event, but is at expense of attendee)
6:15 - Speaker will begin
Abstract:The purpose of this talk is to familiarize participants with a vision for the future of substation automation, within the context of grid modernization. The talk starts with a discussion of key industry/societal trends in generation, transmission, distribution and the consumer. The "smarter grid" will highlight the intelligence that has already been implemented, and the new intelligence being added now. The Smart Grid technology roadmap will discuss the Smart Grid solutions of Distribution Optimization, Transmission Optimization, Asset Optimization, Demand Optimization, Smart Meters and Communications, and Workforce and Engineering Design Optimization. Three key visionary concepts to be covered are the greater value of the integration of key technology components and the importance of interoperability, the impact of high penetration of rooftop solar PV on the distribution system, and Intelligent Electronic Device (IED) integration and enterprise data management. The vision of substation automation will include concepts and utility case studies.
Speaker Bio
John D. McDonald, P.E.
Smart Grid Business Development Leader – North America
GE Energy Connections – Grid Solutions
IEEE Fellow
IEEE PES President (2006-2007)
IEEE Division VII Director (2008-2009)
John D. McDonald, P.E., is Smart Grid Business Development Leader – North America for GE Energy Connection's Grid Solutions business. John has 42 years of experience in the electric utility transmission and distribution industry. John received his B.S.E.E. and M.S.E.E. (Power Engineering) degrees from Purdue University, and an M.B.A. (Finance) degree from the University of California-Berkeley. John is a Fellow of IEEE, and was awarded the IEEE Millennium Medal in 2000, the IEEE Power & Energy Society (PES) Excellence in Power Distribution Engineering Award in 2002, the IEEE PES Substations Committee Distinguished Service Award in 2003, and the IEEE PES Meritorious Service Award in 2015. John is Past President of the IEEE PES, a member of the IEEE PES Region 3 Scholarship Committee, the VP for Technical Activities for the US National Committee (USNC) of CIGRE, and the Past Chair of the IEEE PES Substations Committee. John was the IEEE Division VII Director in 2008-2009. John was on the Board of Governors of the IEEE-SA (Standards Association) in 2010-2011. John received the 2009 Outstanding Electrical and Computer Engineer Award from Purdue University. John has published 80 articles and papers and co-authored four Electrical Engineering books.
---
Date and Time
Location
Hosts
Registration
---
Date: 15 Nov 2016
Time: 05:30 PM to 08:00 PM
All times are US/Pacific
Add Event to Calendar
Co-sponsored by

IEEE Palouse Section and Univ of Idaho
Starts 25 October 2016 09:00 AM
Ends 14 November 2016 06:45 PM
All times are US/Pacific
No Admission Charge
---
---