Incident Response - The First 48
---
Register early! This popular event has limited seating and will fill quickly!
---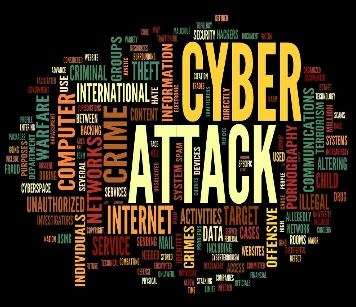 One of our most popular speakers has returned again this year with a new talk on Cyber Attack Incident Response! We are excited to have Stephen Heath with us again and if you have missed his talks in the past, you should not miss this one!

Synopsis:

"We've been hacked!" A phrase that no one, in any organization, ever wants to hear. In this discussion, filled with in-the-field anecdotes, Stephen Heath will leverage his experience to take you through the first 48 hours after a data breach… Including specifically, what to do and what *not* to do!

Event will begin at 5:30 p.m.
Dinner orders at 6:00 p.m. - no purchase necessary to attend. Purchases are at the expense of attendee(s).
Speaker will begin around 6:15 p.m.
Spouses/significant others and students are encouraged to attend!

This is a free event -- dinner and drinks are available for purchase.

---
Date and Time
Location
Hosts
Registration
---
Date: 16 Feb 2017
Time: 05:30 PM to 08:00 PM
All times are US/Pacific
Add Event to Calendar
Anthony's at the Falls, Downtown Spokane
510 N Lincoln St
Spokane, Washington
United States 99201

Room Number:

Conference Room
---
Starts 05 December 2016 08:35 AM
Ends 14 February 2017 01:00 PM
All times are US/Pacific
No Admission Charge
---
Speakers
Stephen Heath, VP, Security Services
of Intrinium Inc
Biography:
From the oil fields of Texas to investment firms in New York City, Stephen has over a decade of experience in the Information Security space across all sectors performing penetration testing, compliance auditing, data forensics, project management, implementation, and remediation. Stephen's rigorous technical background, combined with extensive business experience allows him to confidently design and implement security solutions that meet complex organizational and compliance requirements. Moreover, Stephen prides himself in routinely raising security awareness in cultures where it has been previously undervalued and has provided security training to staff of all levels of technical expertise. A recognized thought leader, Stephen has spoken at conferences throughout the United States including Chicago, Dallas, Las Vegas, Seattle, Portland, Anchorage, Louisville, and beyond. Stephen holds both a Bachelor of Science and a Master of Science in Computer Science from Eastern Washington University where he also serves as Adjunct Professor of Cybersecurity.
Stephen Heath, Director of Security Services, Intrinium
CISSP, CISA, C|EH, OSCP, QSA, ACE, PCIP, TCLM, TCSE
Stephen Heath, VP, Security Services
of Intrinium Inc
Biography:
---
Agenda
We are excited to announce this event at Anthony's at the Falls! Anthony's provides free valet parking, amazing views of the waterfalls, and an incredible menu. Please be sure to register for this event to ensure enough seating for everyone. For this event, due to our size, we will be offering a limited menu for your purchase.
You and guest will make your selection at the event. A full bar is also available.
Not an IEEE member? Are you an engineer in any field or interested in engineering? Come to this event and meet many people with similar interests! IEEE Spokane is an eclectic and diverse group that welcomes new faces. Our group is growing at a healthy rate and we would encourage you to come experience this fun-loving group!

To become and IEEE member with all its perks, talk with one of Executive Members at this event. You do not need to be a member to attend our events.
---