IEEE Region 6 OpCom Meeting in Los Angeles
---
IEEE Region 6 - Brilliant Minds, Bright Future in 2017
---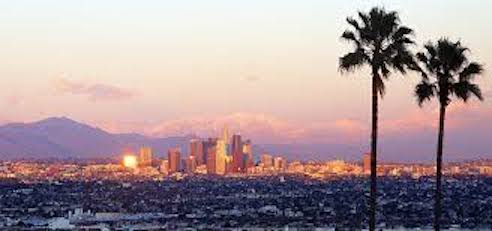 On February 3-5, 2017, Region 6 will have its annual Operating Committee meeting which will feature a combination of interactive sessions, speakers and meetings. Region 6 section representatives and officers participate in the largest annual meeting hosted by IEEE Region 6. IEEE members are invited to participate in these sessions.
---
Date and Time
Location
Contact
Registration
---
Start time: 03 Feb 2017 12:00 PM
End time: 05 Feb 2017 12:00 PM
All times are US/Pacific
Add Event to Calendar
Embassy Suites LAX North in Los Angeles, California
See link below - You have until January 9 to obtain block rates
Los Angeles, California
United States
Please contact Brittian Parkinson <bparkinson@conferencecatalysts.com> with any questions.
---
Speakers

Topic:
Embassy Suites LAX North
Our meeting hotel is the Embassy Suites LAX North in Los Angeles, California - Reserve by January 9th to take advantage of the discounted room block.
Make your reservation online through group booking using this link: http://group.embassysuites.com/nstituteofelectricalandelectronicsengineersinc
Address:9801 Airport Blvd, , Los Angeles, United States, 90045

Register for the 2017 Region 6 Opcom here: http://www.cvent.com/d/dvq389
---
Agenda
Friday, February 3
Registration begins at noon
Lunch at the Hotel prior to the beginning of the program
Dinner at the Hotel after the program
Saturday, February 4
Breakfast at the Hotel before the program
Lunch & Region Awards at the Hotel
Reception at the Hotel
Dinner - Transportation for Dinner will depart from hotel
Sunday, February 5
Breakfast at the Hotel
Program begins at 1 pm Friday, February 3 and ends at noon on Sunday, February 5.
Friday program is 1pm - 5 pm
Saturday program is 8:30 am-5:30 pm
Sunday program is 9 am to noon.
Agenda will include meetings, speakers, sessions, reports, and workshops on these topics:
 Admission & Advancement (Senior Membership)
 Awards & Recognition
 Conferences -Region 6
 Creating Member Value
 Chapter Support
 Entrepreneurship
 Government Relations
 Humanitarian Activities
 IEEE Presidential Candidate Forum
 IEEE-USA Presidential Candidate Forum
 IEEE-Eta Kappa Nu
 Industry Engagement
 Leadership Development
 Life Members
 Membership & Geographic Activities Updates
 Membership Development
 Mentoring
 Professional Activities (PACE)
 Public Visibility for Sections
 Region 6 Area Meetings
 Region 6 Opcom Business Meeting
 Region 6 Budget
 Sections Congress 2017
 Section Vitality
 Section Operations and Planning
 STEM Outreach
 Student Activities
 Technical Activities
 Treasurer and Financial Training
 Vtools Training
 Women in Engineering
 Young Professionals
---