Machine Learning Workshop
---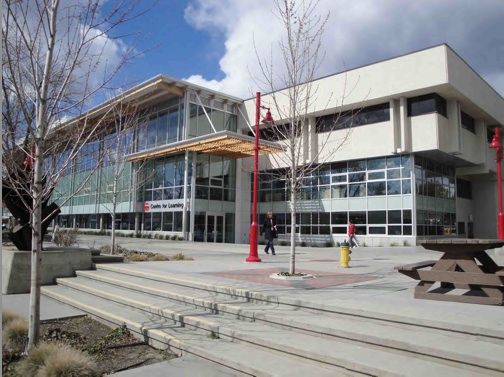 Machine learning is a category of computer science that involves the prediction of data based on the observation of patterns in previously gathered data. Microsoft has recently released Azure, a cloud computing service that makes machine learning algorithms available building, deploying and managing applications through Microsoft data centers. This workshop will start off with an overview of machine learning and its algorithms. We will then guide you on the basics of building and deploying some simple experiments and then break you off into groups to attempt your own experiments. Pizza and refreshments will be provided.
A representative from Microsoft Vancouver will participate in workshop.
What to Bring: a laptop
---
Date and Time
Location
Hosts
Registration
---
Date: 02 Feb 2017
Time: 01:30 PM to 04:00 PM
All times are Canada/Pacific
Add Event to Calendar
Co-sponsored by

GPerf2 Applied Research Project at COSC, Okanagan College
Starts 31 January 2017 12:00 AM
Ends 02 February 2017 02:00 PM
All times are Canada/Pacific
No Admission Charge
---
Speakers

Paige Tyler
of Computer Science, Okanagan College
Biography:
Paige Tyler is a second year student in the Computer Information Systems degree at the Okanagan College with an interest in machine learning. She has spent some time exploring Microsoft's Azure Machine Learning service as a research assistant.
Tim Sayler
of Computer Science, Okanagan College
Biography:
Tim Sayler is a third-year student studying in the degree program of Computer Information Systems at Okanagan College. His primary focus is software engineering, as well as machine learning and collaborating in an agile team environment. He has over 10 years of previous industry experience and works as a research assistant while attending Okanagan College.
Paige Tyler
of Computer Science, Okanagan College
Biography:
Tim Sayler
of Computer Science, Okanagan College
Biography:
---