Seminar: Manufacturing and Product Development
---
SEMINAR: Manufacturing and Product Development of 21st Century Street Lights
---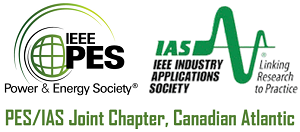 Abstract:
High performance LED technology and electronics manufacturing have combined to revolutionize the lighting industry. Where once a lamp and a luminaire could be assembled in "anyone's garage", modern lighting manufacturing requires the experience and processes of high-yield electronics assembly and manufacturing. This presentation will focus on product development and issues in the lighting industry. An industry where new technologies, modes of thinking, and products need to be created to fulfill the promise of the light emitting diode as the platform for the lighting of today and tomorrow.
Presenter: Mr. Adam Chaffey, P.Phys, Manager of Technical Services, LED Roadway Lighting Ltd.
Location:
Halifax Central Library, Room: Lindsay Children's Room (2nd Floor)
5440 Spring Garden Rd, Halifax NS B3J 1E9
Please register soon! Seats are limited.
---
Date and Time
Location
Contact
Registration
---
5440 Spring Garden Rd
Halifax, Nova Scotia
Canada B3J 1E9

Room Number:

Lindsay Children's Room
---
Aminul Islam

Chair, PES/IAS Chapter

Co-sponsored by

PES/IAS & WIE
---
Speakers

Mr. Adam Chaffey, P.Phys
of LED Roadway Lighting Ltd.
Topic:
Manufacturing and Product Development of 21st Century Street Lights
Biography:
Adam has been involved in the development of industry leading LED luminaires for street and roadway lighting applications since 2008. During his R&D experience at LED Roadway Lighting, he was primarily involved in the design of the LED optical systems as well as market approval and certification activities.
He is an active participant on the ANSI C136 Committee on Roadway and Area Lighting Equipment, and the ANSI C137 Committee on Lighting Systems. He is currently serving as Past-Chair of the Education Subcommittee for the annual IES Street and Area Lighting Conference. Adam is a licensed Professional Physicist (P.Phys). He holds an Honors B.Sc. in Astrophysics from Saint Mary's University, an M.Sc. in Physics from Dalhousie, and has been awarded two patents for LED optical systems design. He is currently Manager of Technical Services, where he oversees a technical support team that operates in many areas of the diverse global lighting market.
Address:115 Chain Lake Drive, , Halifax, Canada, B3S 1B3
---
Organizer: IEEE Power & Energy/Industry Applications Society (PES/IAS) Joint Chapter
Organizing Partner: IEEE Women in Engineering (WIE) Chapter
---