Basic Electromagnetic Shielding for EMC
---
IEEE Southeastern Michigan: Chapter VIII (EMC)
---
Southeastern Michigan IEEE EMC Chapter technical meeting.
Event Slides: http://www.emcsociety.org/wp/wp-content/uploads/2017/03/IEEE-Electromagnetic-Shielding-2016.pdf
*** Note the Meeting Location:
Al Ameer Restaurant - Canton
Sponsor: ZF TRW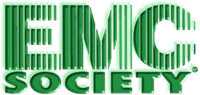 ---
Date and Time
Location
Contact
Registration
---
Date: 16 Mar 2017
Time: 05:30 PM to 07:30 PM
All times are US/Michigan
Add Event to Calendar
Starts 02 March 2017 12:00 AM
Ends 16 March 2017 05:00 PM
All times are US/Michigan
0 spaces left!
No Admission Charge
Menu: Regular, Vegetarian
---
Speakers

Scott Piper
of General Motors
Topic:
Basic Electromagnetic Shielding for EMC
Abstract:
It's fairly obvious to most that metallic enclosures can shield an item inside from electromagnetic energy but, of course, shielding discussions do not end there. In this presentation Scott Piper will show the principles involved with EM shielding for static fields, low frequency fields, and high frequency fields along with electric and magnetic fields. The effect of apertures and shielding materials will also be presented. Results from electromagnetic simulations along with laboratory measurements and closed form expressions will be used to discuss these items. This presentation would be appreciated by not only EMC engineers, but also electrical engineers in general but also mechanical engineers that work with EM shields.
Biography:
Scott Piper received a BSE in Electrical Engineering from the University of Michigan – Dearborn in 2004. Since then Scott has been employed in the aerospace and automotive industries to assist with the design and testing of vehicle components for EMC. Scott currently is employed by General Motors where he is a global resource for electromagnetic simulation for EMC. Scott is co-chair of the session on advanced driver assistance systems in the SAE world congress (now known as WCX17) and he is also the secretary of the IEEE EMC society technical committee on computational electromagnetics (TC9). Scott has just finished a two year term as an EMC society distinguished lecturer where he has travelled across the world giving presentations on EMC.
Email:
Address:United States
Scott Piper
of General Motors
Topic:
Basic Electromagnetic Shielding for EMC
Biography:
Email:
Address:United States
---
Agenda
5:30 Shish and Shawarma Sandwiches, Rice, Bread, Hummus, Salad and water or Coke
6:00 Presentation
---
Chapter website: http://www.emcsociety.org
To be added or removed from the Southeastern Michigan IEEE EMC email list, please send an email to scott@emcsociety.org with ADD or REMOVE as the subject.
---