Embedded Systems Workshop 2017 - Oakland University
---
15th Annual Embedded Systems Workshop 2017
---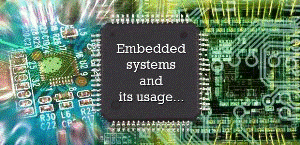 The 15th Annual Workshop on Embedded Systems will be held at Oakland University, Hannah Hall room 190. Registration is required. Open to engineers and students. You are encouraged to join the IEEE, but it is not mandatory. Membership is encouraged to realize the potential. The workshop itself is complimentary/free, thanks to the various sponsors.
Email for follow up: esw2017@ieee-sem.org
IEEE Embedded System Workshop Sponsors: NVIDIA, Intrepid Control Systems, Vector CANTech, ETAS, Image Mining LLC, Beningo Engineering, Infineon, DfR Solutions, DataSwing LLC, IEEE SEM Computer Society Chapter, and Oakland University School of Engineering.
The aim is to disseminate knowledge, directly benefitting the IEEE members, at the same time improve the technology skills pool, indirectly boosting the Michigan economy. Speakers and experts from the embedded systems industry will be making presentations, and will also be available for discussions and networking throughout the day. In addition to the technical presentations, there will be industry information display and professional recruitment tables. Use this opportunity for networking with other engineers, industry experts and embedded enthusiasts.
See the Agenda for the Schedule of Events (updated frequently)
---
Date and Time
Location
Contact
Registration
---
Oakland University
Rochester, Michigan
United States 48309

Building:

Hannah Hall

Room Number:

190
---
Subramaniam Ganesan, Sharan Kalwani, Rama Gottumukkula, Ramesh Sethu, Ashok Prajapati, Dheeraj Patel & Ben Sweet. A flyer (suitable for posting to cork boards or physical notice boards) is available here. Email us if any other clarification is needed.

Co-sponsored by

Subramaniam Ganesan
---
---
Agenda
08:00 AM - Registration Desk Opens
08:30 AM - Workshop Begins; Welcome by Dr. Subra Ganesan, Chair ESW 2017
08:45 AM - ETAS, Udo Rieber: "New Methods for Reducing Complexity in Embedded Software Design"
09:30 AM - NVIDIA, Bill Veenhuis: "Deep Learning Zoo or Implementing AI and Neural Networks in Embedded Systems"
10:15 AM - Coffee & Tea Break; Raffle/Door Prizes Drawing
10:30 AM - INTREPID Control Systems, Dave Robins: "CAN FD hits the street: What you need to know"
11:15 AM - Vector CANTech, Salvador Almanza: "An Overview on Automotive Ethernet and Service Oriented Architecture Modeling"
12:00 noon - Lunch Break;
12:45 PM - Workshop Resumes, Chapter business update; Raffle/Door Prizes Drawing
01:00 PM - Image Mining LLC, Jim Morgenstern, "How To Realize the GPU's Potential for High Throughput in Embedded Systems"
01:45 PM - Beningo Embedded Group, Jacob Beningo, "Developing Reusable Firmware for Microcontroller based Systems"
01:45 PM - Oakland University, Subra Ganesan, PhD, "Verification & Validation of Embedded Systems"
02:30 PM - Coffee & Tea Break; Raffle/Door Prizes Drawing
02:45 PM - DfR Solutions, Jim McLeish: "Reliability Challenges & Solutions for Embedded Automotive Electronics"
03:15 PM - Infineon, Atilla Bulmus: "Security Solutions in classical and future automotive environments"
04:00 PM - DataSwing, Sharan Kalwani: "Popular Programming Environments for Embedded Systems" & "Perspectives in the emerging field of IoT" (double header)
04:20 PM - FINAL Raffle/Door Prizes Drawing
04:30 PM - Vote of thanks & Conclusion; Certificate of Attendance Distributed
04:30 PM - Workshop Ends
A Certificate of Attendance is available for those who participate in the full day session. Please indicate this at the time of registration *and* email the sponsors in advance.
---
SE Michigan IEEE Computer Society Chapter Annual Event
---