MEMS in Austin – Days of Disruption, Market Creation and Industry Growth
---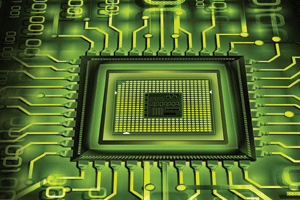 Austin's MEMS (Micro-Electro-Mechanical Systems) & Sensors industry started with joint ventures between the Microelectronics and Computer Technology Corporation (known as MCC), IBM, and Raytheon in the late 1990s as a response to the rapidly burgeoning field of ultra miniature 3D electronics technology.
Other companies and universities soon became involved, including Cypress Semiconductor, Texas Instruments, 3M, Kodak, Rockwell, Lockheed Martin, Harris Corporation, Hughes Research Labs, UCLA, UC Berkeley, and the University of Texas at Austin.
In 2000, MCC established Austin's first MEMS company, and today the Central Texas region benefits from numerous companies that make up the regional industry. Every person reading this abstract benefits from more than one form of MEMS technology, whether they know it or not.
MEMS & Sensors are key enabling technologies for products such as smart phones, industrial automation systems, IoT systems, autonomous vehicles, wearable electronics, drones, robotics, oil and gas telemetry, and biomedical and health informatics devices.
The following presentation will cover the history of Austin's strategic innovation in MEMS, its market creation, its regional industry growth and emerging opportunities for this fascinating technology.
---
Date and Time
Location
Contact
Registration
---
Date: 17 May 2017
Time: 06:00 PM to 09:25 PM
All times are America/Chicago
Add Event to Calendar
Starts 01 May 2017 09:30 PM
Ends 17 May 2017 09:00 PM
All times are America/Chicago
No Admission Charge
---
Speakers

Brent Lunceford
Topic:
MEMS in Austin – Days of Disruption, Market Creation and Industry Growth
Biography:
Brent Lunceford is serial innovator who for two decades has driven product innovation and new market entry at both Fortune 500 companies and high-growth ventures. Brent runs Memstronics, a management-consulting firm where he advises companies on product, growth, and supply chain and operations management strategies. Before Memstronics, Brent worked at 3M's Global Innovation Center, where he led product and business development for Communication Markets Division and Electronics Materials Division. Prior to that, Brent formed and led engineering and production teams at Silicon Light Machines, which was acquired by Cypress Semiconductor during his tenure. In his early career, he raised funding and managed programs at the Microelectronic Computer Technology Corporation (MCC) resulting in the development and commercialization of multiple disruptive technologies including novel MEMS technology, laser based manufacturing systems, and new electronic and optical materials. His technology was acquired and resulted in the spin out of Teravicta Technology, Austin's first MEMS company. Brent is an Entrepreneurial Advisor for the University of Texas-Cockrell School of Engineering Innovation Center. He serves as the founding Chair of the IEEE Central Texas MEMS and Sensors Chapter. In 2013 he was invited by a group of Silicon Valley innovators to serve as a founding Officer of the IEEE San Francisco Bay Area MEMS & Sensors Chapter, the first chapter of it's kind under IEEE, where he currently serves on the Executive Committee. Brent currently lives in Austin, Texas where he is an urban outdoors enthusiast, youth mentor and sports coach. He holds an Executive MBA from the University of Texas at Austin-McCombs School of Business, as well as B.S. and M.S. degrees in Polymer Chemistry from Texas State University.
Email:
Address:Novati Technologies, 2706 Montopolis Drive, Austin, United States, 78741
Brent Lunceford
Topic:
MEMS in Austin – Days of Disruption, Market Creation and Industry Growth
Biography:
Email:
Address:Austin, United States
---
Agenda
6:00 doors open
6:15-7:00 networking/light food & beverage
7:00-7:50 presentation
7:50-8:00 Q&A
8:00 depart
$5.00 donation recommended to cover food & beverage expense
---