The Value of Pre-Selection in EMC Measurements
---
IEEE Southeastern Michigan: Chapter VIII (EMC)
---
Southeastern Michigan IEEE EMC Chapter technical meeting.
*** Note the Meeting Location:
Al Ameer Restaurant - Canton
Sponsor: Rohde & Schwarz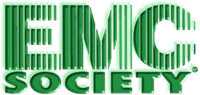 Slides: http://www.emcsociety.org/wp/wp-content/uploads/2017/06/The-Value-of-Pre-Selection-in-EMC-Measurements-06-15-17_v1_Print.pdf
---
Date and Time
Location
Contact
Registration
---
---
Speakers
Topic:
The Value of Pre-Selection in EMC Measurements
Overview: Pre-Selection is an often misunderstood concept, especially with both spectrum analyzers and EMC receivers using the term in different contexts. This presentation will review how the standards reference pre-selection, both CISPR and MIL-STD461. The differences in the pre-selection architectures of spectrum analyzers and EMC receivers will be covered with an emphasis on why they are different. To drive home the value of pre-selection, videos showing different measurement results with and without pre-selection will be shown and discussed.
Biography:
Presenter: Scott Niemiec is an Applications Engineer with Rohde & Schwarz, supporting the Central US from his base in the Chicago area. In addition to his extensive support of Spectrum & Network Analyzers for general purpose testing, Scott is also one of the primary Application Engineers supporting EMC test equipment and systems and radar test applications throughout the US.
Before joining Rohde & Schwarz in 2012, Scott was a R&D Engineer with Nokia Siemens Networks in Arlington Heights, IL and prior to that he worked as a Senior Staff RF Engineer for Motorola Solutions in Arlington Heights, IL. Scott has extensive background in research and development of complex RF architectures for wireless communication equipment and systems. He holds a BSEE from Michigan Technological University.
Email:
Address:Rohde & Schwarz, , Chicago, Illinois, United States
---
Agenda
5:30 Shish and Shawarma Sandwiches, Rice, Bread, Hummus, Salad and water or Coke
6:00 Presentation
---
Chapter website: http://www.emcsociety.org
To be added or removed from the Southeastern Michigan IEEE EMC email list, please send an email to scott@emcsociety.org with ADD or REMOVE as the subject.
---