Northwest Energy Systems Symposium (NWESS) 2018
---
Reinventing and Transforming the Energy System
---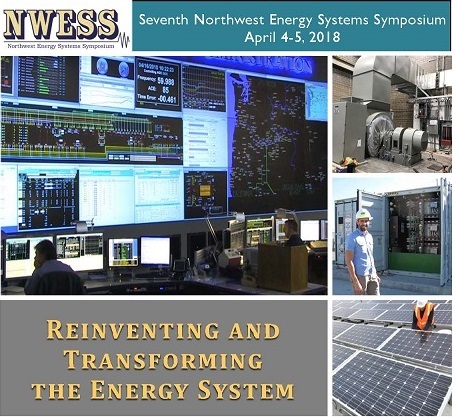 NWESS is a two-day symposium that focuses on a wide range of topics and provides information on how to best address some of the most pressing energy issues facing our region. The symposium is an industry driven conference; the topics are suggested and voted on by the Industry. The symposium is a combination of presentations and discussions.
This year, the theme is Reinventing and Transforming the Energy System. Regionally recognized experts will discuss:
- Energy Storage and Renewables
- Washington Clean Energy Fund Grants
- Energy Data Science
- Distributed Energy Resource Planning
- EIM and Transmission Real-Time Tools
NWESS is sponsored by the electric energy industry in the Pacific Northwest, the IEEE and the Electrical Energy program at the University of Washington.
---
Date and Time
Location
Contact
Registration
---
Start time: 04 Apr 2018 07:00 AM
End time: 05 Apr 2018 04:30 PM
All times are US/Pacific
Add Event to Calendar
University of Washington
1310 NE 40th Street
Seattle, Washington
United States 98105

Building:

Alder Hall

Room Number:

Auditorium
---
Starts 29 January 2018 01:00 AM
Ends 05 April 2018 04:00 PM
All times are US/Pacific
Admission fee

?
---
---
Agenda
Program is available at http://nwess.ee.washington.edu/2018/program.html.
---
Registration includes refreshments and lunch. Campus parking is available for $15/day.
For more information, check out www.nwess.org.
---