HYBRID VEHICLES
---
Technical Talk: Design and Application of IPM Motor Technology for Hybrid Vehicles
---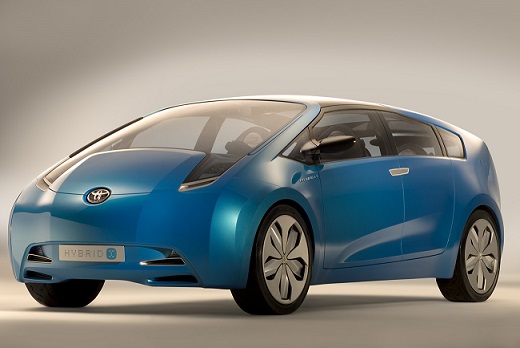 Design and Application of IPM Motor Technology for Hybrid Vehicles
The Interior Permanent Magnet (IPM) motor is now the workhorse of modern hybrid electric vehicles in which reluctance and permanent magnet torques are utilized for maximum torque and highest efficiency.
In recent years, the public demand for highly efficient electric vehicles has led car manufacturers like Toyota to seek improved technologies to meet the challenges of an energy hungry world dealing with limited fossil fuel sources. Since launching the world's first mass-produced hybrid vehicle in 1997, the Toyota Prius, the corporation has sold more than 1,000,000 hybrid vehicles – all of which use Dr. Rahman's IPM motor drive.
Date: Monday, 26 March 2018 at 4:30pm to 6:30pm
Location:
Dalhousie Sexton Campus Room: B310
5269 Morris Street, Halifax, NS
Presenter:
Dr. Md. Azizur Rahman, IEEE Fellow
Professor, Faculty of Engineering and Applied Science
Memorial University
---
Date and Time
Location
Hosts
Registration
---
Date: 26 Mar 2018
Time: 04:30 PM to 06:30 PM
All times are (GMT-04:00) Canada/Atlantic
Add Event to Calendar
5269 Morris Street, Halifax, NS
Halifax, Nova Scotia
Canada

Building:

B-Building, DAL Sexton Campus

Room Number:

B310
---
Amin Islam: 587 580 8971

Aaron MacNeill: 902 877 1559

Co-sponsored by

IEEE PES/IAS Jt Chatper and Dept. of ECE, DAL
Starts 19 March 2018 12:00 PM
Ends 26 March 2018 04:00 PM
All times are (GMT-04:00) Canada/Atlantic
No Admission Charge
---
Speakers
Topic:
Design and Application of IPM Motor Technology for Hybrid Vehicles
Biography:
Dr. Md Azizur Rahman joined Memorial University in 1976 and has remained with the Faculty of Engineering and Applied Science since. He is a highly respected professor and University Research Professor (since 1993) and has 50 years of teaching experience.
In February 2011, Dr. Rahman was presented with the prestigious Gold Medal by The Institution of Engineers (IEB) in Bangladesh. In 2012, Dr. Rahman was awarded the Prince Albert II Medal at the seventh Exposition and Conferences Internationales Vehicules Ecologiques and Energies Renouvelables (Internatonal Conference and Exhibition on Ecological Vehicles and Renewable Energies) in Monaco.
He has published 757 papers including 196 IEEE Transactions papers, eleven patents and two books. He also contributed ten chapters for other research and academic publications.
Dr. Rahman's research interests have been broad throughout his career. Currently his research focuses on machines, intelligent controls, power systems, digital protection, power electronics, magnetic materials and wireless communication.
Email:
Address:Memorial University of Newfoundland, , Newfoundland and Labrador, Canada
---
Co-hosted by: IEEE PES/IAS Joint Chapter, Canadian Atlantic and Department of Electrical and Computer Engieering, Dalhousie University
---