Alexa, Siri, … what technology makes you work?
#consumer
#electronics
#artificial
#intelligence
#presentation
#speech
#recognition
#synthesis
#natural
#language
#processing
#NLP
#IoT
#Internet
#of
#Things
#Alexa
#Cortana
#Siri
#Bixby
#Home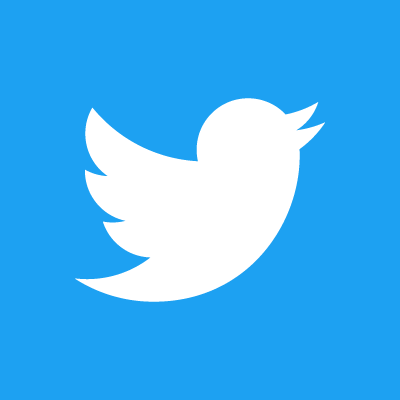 ---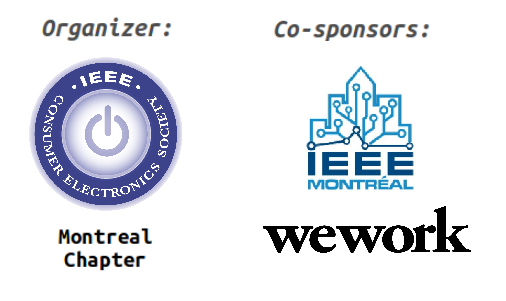 A networking soirée with presentations from local experts on the Technologies behind Smart Assistants.
The IEEE Consumer Electronics Chapter at Montreal Section is pleased to announce a series of short presentations by local technology organizations, followed by networking. Complimentary snacks and drinks provided. It will be held on Tuesday 10th April at WeWork, 3 Place Ville Marie, 4th Floor reception, from 6pm - 8pm.
Local experts will showcase their technology and product vision, and their role in the Smart Assistant ecosystem, covering topics such as:
Speech recognition - Vikrant Tomar, Fluent.ai
Chatbots / conversational systems - Frederic Ratle, Automat.ai
NLP & Intent parsers - Tavian Barnes, Microsoft
Internet-of-Things platforms - Soodeh Farokhi, C2RO
Human-computer interaction & interfaces - Bessam Abdulrazak, University of Sherbrooke
Registration is free, but places are limited - click below now to reserve yours!
Co-sponsored by IEEE Montreal Section and WeWork.
WeWork is a community of creators that aims to help companies grow by providing them with not just beautiful space, but also the benefits, amenities, and professional community they need to focus on their business. Visit our website to set up a tour today!
WeWork offre à son réseau international de créateurs l'espace de travail, la communauté, et les services dont ils ont besoin afin qu'ils s'épanouissent non seulement dans leur travail, mais aussi dans leur vie. Cliquez ici pour visiter nos espaces dès maintenant!
---
Date and Time
Location
Hosts
Registration
---
Date: 10 Apr 2018
Time: 06:00 PM to 08:00 PM
All times are (GMT-05:00) America/Montreal
Add Event to Calendar
For additional information, please contact:

Tom Wilson
ce.montreal@ieee.org
Chair, IEEE Consumer Electronics Montreal Chapter

Co-sponsored by

WeWork and IEEE Montreal Section
Starts 06 March 2018 06:00 PM
Ends 09 April 2018 11:59 PM
All times are (GMT-05:00) America/Montreal
No Admission Charge
---
Speakers
Topic:
Technologies behind Smart Assistants
Vikrant Tomar, CTO & Founder at Fluent.ai
Vikrant Tomar is Founder and CTO at Fluent.ai Inc., a speech understanding startup based in Montreal, Canada. He earned his PhD from Dept of Electrical and Computer Engineering at McGill University. During his PhD, he worked on speech and language processing, particularly deep neural networks based techniques for automatic speech recognition. In the past, Vikrant has worked as a research scientist at Nuance Communications Inc., deep learning consultant at Vestec Inc., and research fellow at IIT Bombay, India.

Frederic Ratle, AI Researcher at Automat.ai
Frederic is an AI Researcher at Automat. His current interests include Reasoning, Natural Language Processing, and Machine Learning. Before joining Automat, Frederic worked as a Research Manager at Nuance Communications, where he developed NLP and AI-based solutions for analyzing and managing clinical documentation. He also worked on the technology behind smart, voice-enabled virtual assistants while at Nuance. Frederic holds a Ph.D. from the University of Lausanne, and a M.Sc. and B.Eng. from the École Polytechnique de Montréal.
Soodeh Farokhi, Founder and CTO at C2RO Cloud Robotics
Soodeh is a visionary technology entrepreneur, Ph.D. in cloud computing, and passionate about Cloud Robotics and applying AI to enable cognitive capabilities for affordable service robots that can increase business efficiency or improve the quality life. She has over 7 years of industrial experience as a tech lead, software product lead in cloud, telecom & distributed sys domains. In research areas, she co-founded the first Service Oriented Architecture industrial research institute in Iran. In her doctoral research, she worked on the performance of self-adaptive cloud applications using techniques from control theory and robotics.
Tavian Barnes, NLP Dialogue System Developer at Microsoft
Tavian is an experienced software developer of both client and web applications. His experience is centered on high-performance algorithms, low-level implementation, concurrency, and optimisation, as well as large-scale enterprise systems. He specializes in the development of numerical algorithms and Natural Language Processing. At Maluuba (now Microsoft) he developed an NLP/dialogue system that runs on everything from phones to vehicles to the cloud, using state-of-the-art AI.

Dr. Bessam Abdulrazak, Professor at University of Sherbrooke
Dr. Bessam Abdulrazak is a Professor at the department of Computer Science of the Université de Sherbrooke, researcher at the Research Center on Aging (CdRV), researcher at the Institut interdisciplinaire d'innovation technologique (3IT), director of the Research Center on Intelligent Habitats, and director of AmI-Lab. Dr. Abdulrazak research interests include ubiquitous and pervasive computing, Ambient-Intelligence, Smart-Environments, IoT, Assistive Technologies and Rehabilitation Robotics.
---
Agenda
6:00 p.m. - 6:15 p.m. Registration, Networking & Refreshments
6:15 p.m. - 7:00 p.m. Presentations
7:00 p.m. - 8:00 p.m. Networking, snacks and drinks
---