Mobile Phone RF Front End LNA Design
---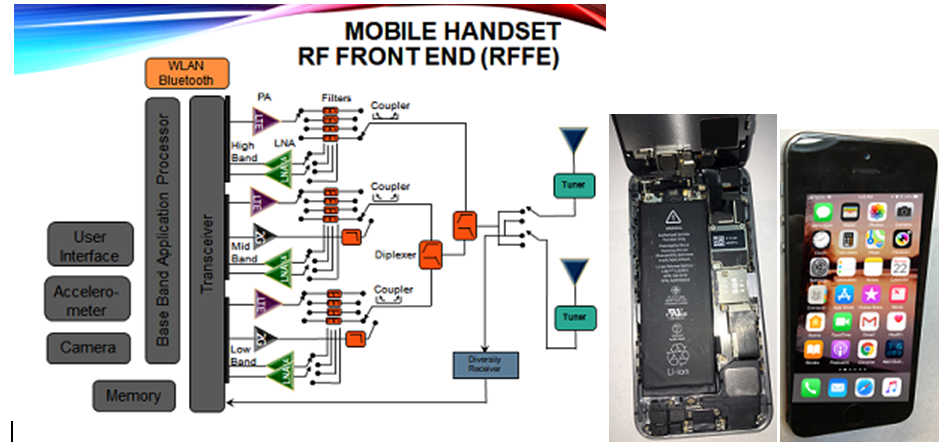 The mobile phone exponential growth in network data has demanded increased performance from the RF Front End to support this growth. This in turn has demanded more complex requirements for the LNA, filters, switches and power amplifiers (PA) in the RFFE (RF Front End). This talk will focus on the LNA requirements, including those imposed from carrier aggregation and investigate how we can improve the LNA noise figure, linearity, size and cost. By reviewing LNA design fundamentals we can learn what technology is best suited to meet these high-performance demands.
---
Date and Time
Location
Contact
Registration
---
5110 North River Blvd.
Cedar Rapids, Iowa
United States 52411

Building:

Skyworks Soultions, Inc
Lloyd Holecek

<c.l.holecek@ieee.org> or 319-721-8587
---
Speakers

James Young
Biography:
James P. Young has retired as vice president of advanced development at Skyworks Solutions, Inc. where he was responsible for front end module design. His expertise includes power amplifier and RFIC circuit and system design in CMOS, SOI, BiCMOS, bipolar, and GaAs technologies. James holds 19 patents, has authored or co-authored over 22 papers, and taught several short courses mainly on RFIC design. He holds a Bachelor of Science in electrical engineering from Rose-Hulman Institute of Technology in Terra Haute, Indiana.
---
Networking and refreshments 5:45 PM to 6:30 PM. Program at 6:30 PM
Registration is not required but is helpful for IEEE to predict attendance.
---