Accelerating 5G Design Innovation Through Simulation
---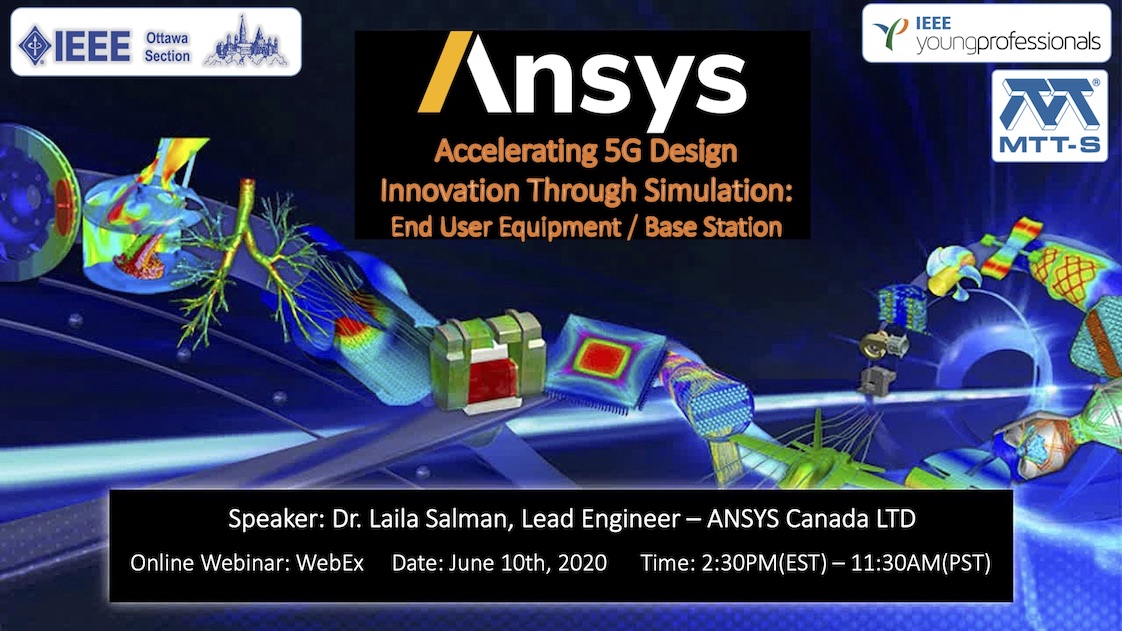 -
-
--- Accelerating 5G Design Innovation Through Simulation -End User Equipment / Base Station-
5G connectivity is the next technological revolution. This pervasive, ultrafast compute network will connect billions of devices with data on-demand. It will drive economic expansion in many sectors, spawn new products and services, and transform our lives as we know it. Yet, before 5G can deliver on its promises and quality of service (QoS) metrics, wireless systems designers and engineers must overcome sizable challenges.
Ansys 5G simulation solutions empower these individuals to solve the complexities impeding device, network and data center design. Ansys 5G simulation solutions provide electromagnetics, semiconductor, electronics cooling and mechanical analysis tools to accurately simulate 5G radio and related technologies. The multi-solution platform leverages high-performance computing that can be deployed across the enterprise, allowing designers and engineering experts to collaborate more effectively.
This seminar will highlight the following 5G engineering challenges:
· End User Equipment
o multi-frequency band antenna integration
o modeling of mm-wave array antennas
o RFI, EMI & Desense Mitigation
· Base-Station Antenna Modeling
o Full Communication Analysis in Electrically Large & Complex Environment
o RFI, Data Coverage & ElectroThermal Reliability
Please use the link in the registration section to sign up for the event.
To join event use the following link.
---
Date and Time
Location
Hosts
Registration
---
Date: 10 Jun 2020
Time: 02:30 PM to 04:00 PM
All times are (GMT-05:00) Canada/Eastern
Add Event to Calendar
Co-sponsored by

ANSYS Inc.
Starts 27 May 2020 10:00 PM
Ends 10 June 2020 04:00 PM
All times are (GMT-05:00) Canada/Eastern
No Admission Charge
---
Speakers
Laila Salman
of Ansys, Inc.
Biography:
Dr. Laila Salman received the B.S. and M.S. degrees in electronics and communication engineering from Cairo University, Egypt, and the PhD. Degree in electromagnetic and antenna design from the University of Mississippi. She also worked as a post-doctoral student at the Université de Quebec en Outaouais, Gatineau, Canada till 2010. Her research was on dielectric resonator antennas, wearable antennas, microwave and millimeter-wave circuits and systems, microwave imaging for early detection of breast cancer and scattering from left-handed metamaterials. Dr. Salman joined Ansys Canada Ltd. in August 2010 as a Lead Technical Services Specialist for High Frequency Applications.
---