Maximize your speaking Skills with Chris Widener
---
One of the top 50 speakers in the world and one of the Inc Magazine's Top 100 leadership speakers
---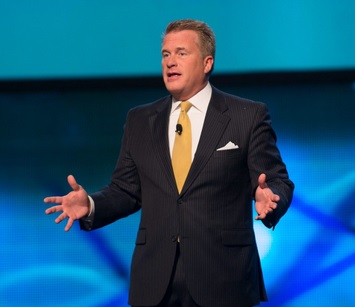 Chris helps leaders and sales people gain trust, respect, admiration and loyalty from those they lead and sell to. Member of the Motivational Speakers Hall of Fame One of Inc Magazine's Top 100 Leadership Speakers. He was named one of the Top 50 Speakers in the World.

You do not want to miss our August Tech Talk. Chris Widener, America's Number one Influence and impact strategist will be speaking to us consultants on how to excel in our speaking engagements. He will coach us on how to succeed in our presentations to clients and successful technical presentations to our peers.
---
Date and Time
Location
Hosts
Registration
---
Date: 26 Aug 2020
Time: 02:00 AM to 02:40 AM
All times are US/Pacific-New
Add Event to Calendar
Live Stream
Seattle, Washington
United States 98125
Starts 27 June 2020 06:00 PM
Ends 26 August 2020 01:50 AM
All times are US/Pacific-New
No Admission Charge
---
Speakers
Topic:
Maximize Your Professional Speaking Skills
Chris Widener is widely recognized as one of the top speakers in the world today. His clients are a "who's who" of American businesses and organizations, including: General Electric, Cisco Systems, Microsoft and the Harvard Business School. Chris was hand selected by two of the legends of the speaking world to work with them and he now carries on their legacy. Jim Rohn, one of the most successful speakers of the last 50 years, and also known for being Tony Robbins first mentor, made Chris his last protege. Chris is also a sucessfull Businessman and Author.
Chris considers it a privilege to be able to speak to people, help them lead successful lives, become extraordinary leaders and, masterful salespeople.
Chris has been a personal and professional development coach since 1988, helping people lead successful lives. Now he would like to share with you some Professional Speaking tips and strategies. Please Welcome Chris Widener.
Biography:
Chris Widener Motivational Speakers Hall of Fame | Top 50 Speaker | Inc. Magazine's Top 100 Leadership Speakers | NYT & WSJ Bestseller
Scottsdale, Arizona
Email:
---
Agenda
Welcome
Introduction - Chris Widener - Named one fo the top 50 motivational Speakers in the World
Presenation
Questions and Answers
---
IEEE Consultant Network Seattle - Tech Talk - Tuesday August 25, 2020 at 7 pm
---