Did Microwaves Harm US Employees at Its Embassy in Havana? (IEEE SSIT Lecture)
---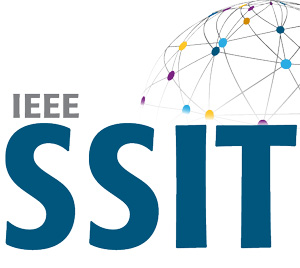 IEEE Philadelphia Section, IEEE Philadelphia SSIT Chapter, IEEE UK and Ireland SSIT Chapter, and SSIT IST-Africa SIGHT cooperating to organise this SSIT Lecture as a joint Chapter Webinar. IEEE and SSIT Members as well as non-IEEE Members are invited to Register and participate. IEEE Members should include their IEEE Membership Number when registering.
This joint meeting will take place online. Registered participants will be provided with the link prior to the event.
This meeting will take place at 7pm (EDT) on 18 May/ 00:00 - 01:00 (UTC+1) on 19 May 2021. Click here to convert to your local time
Focus
Since 2016 a controversy has developed about a possible attack on US personnel at the U.S. Embassy in Havana. The incidents occurred in the employees' residences or, in some cases, in hotel rooms. Similar events have been reported by US consulate staff in Tashkent Uzbekistan and Guangzhou, China, as well as by members of the Canadian embassy staff in Havana. The events were followed by a variety of reported symptoms, initially a "perceived loud sound, a sensation of intense pressure or vibration in the head, and pain in the ear or more diffusely in the head" followed a few days later by cognitive deficits and vestibular disturbances. No physical agent has been identified as a cause of the symptoms, which remain unexplained.
This talk will review all publicly available information about the incident, including medical follow ups of embassy personnel reporting symptoms, a review of medical records by the CDC, a report issued by a panel of the National Academy of Sciences, Engineering and Medicine (NASEM), and a recently declassified report by the Accountability Review Board (ARB) of the Department of State. The NASEM panel considered that the most plausible mechanism to explain staff symptoms was directed, pulsed radio frequency (RF) energy. Other proposed explanations include an attack by an acoustic weapon, environmentally caused illness, and mass psychogenic illness.
This talk will conclude with a critical assessment of the various theories for the problems and a summary of the critique in the ARB report of the handling of the issue by the Department of State.
Reference
---
Date and Time
Location
Hosts
Registration
---
Date: 19 May 2021
Time: 12:00 AM to 01:00 AM
All times are Europe/Dublin
Add Event to Calendar
Co-sponsored by

IEEE Philadelphia Section, IEEE SSIT IST-Africa SIGHT
Starts 28 April 2021 04:42 PM
Ends 18 May 2021 06:00 PM
All times are Europe/Dublin
No Admission Charge
---
Speakers

Prof. Kenneth R. Foster
of University of Pennsylvania
Biography:
Kenneth R. Foster (M'77,SM'81,F'88, LF '13) received the Ph.D. degree in physics from Indiana University, Bloomington, IN, USA, in 1971. He was with the U.S. Navy, Naval Medical Research Institute, Bethesda, MD, USA, from 1971 to 1976. Since 1976, he has been with the Department of Bioengineering, University of Pennsylvania, Philadelphia, PA, USA, where he is currently Professor Emeritus. He has been involved in studies on the interaction of nonionizing radiation and biological systems, including mechanisms of interaction and biomedical applications of radio frequency and microwave energy. In addition, he has written widely about scientific issues related to possible health effects of electromagnetic fields. He has authored approximately 175 technical papers in peer-reviewed journals, numerous other articles, and two books related to technological risk and the law. He has been active for many years on the IEEE EMBS Committee of Man and Radiation, the IEEE Society on Social Implications of Technology, and the IEEE Engineering in Medicine and Biology Society
---
Agenda
7:00 - 7:40pm (EDT) 18 May / midnight - 00:40am (UTC+1) 19 May Introduction and Presentation
7:40 - 8:00pm (EDT) / 00:40am - 1am 19 May (UTC+1) Discussion, Q&A
---