Apps for Mental Health: New Research and Marketplace Trends (SSIT Lecture)
---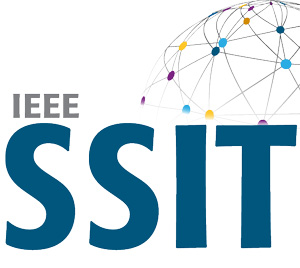 IEEE Philadelphia SSIT Chapter, IEEE UK and Ireland SSIT Chapter, and SSIT IST-Africa SIGHT are cooperating to organise this SSIT Lecture as a joint Chapter Webinar. IEEE and SSIT Members as well as non-IEEE Members are invited to Register and participate. IEEE Members should include their IEEE Membership Number when registering.
This joint meeting will take place online. Registered participants will be provided with the link prior to the event.
This meeting will take place at 12 noon (EDT) / 5pm (UTC+1) on 25 May 2021. Click here to convert to your local time
Focus
As use of telepsychiatry in mental health via video/phone visits soars, it is important to consider also how asynchronous telepsychiatry tools like smartphone apps can also advance care. This talk will describe the evolving field of smartphone digital phenotyping, the potential for real time data capture via smartphones, methods to analyze apps for mental health, and practical clinical applications of these tools. The talk will also review the evaluation of smartphone apps for mental health, and the present marketplace offerings in the smartphone mental health ecosystem. The talk will note where expertise of IEEE members is needed, and the critical need for collaboration between mental health professionals and IEEE members in this important area of healthcare.
For more information, please visit the SSIT website.
---
Date and Time
Location
Hosts
Registration
---
Date: 25 May 2021
Time: 05:00 PM to 06:00 PM
All times are (UTC+00:00) Dublin
Add Event to Calendar
Co-sponsored by

SSIT IST-Africa SIGHT
Starts 28 April 2021 11:00 PM
Ends 25 May 2021 10:00 AM
All times are (UTC+00:00) Dublin
No Admission Charge
---
Speakers

Prof. John Torous MD
of Beth Israel Deaconess Medical Center
Biography:
John Torous, MD MBI is director of the digital psychiatry division, in the Department of Psychiatry at Beth Israel Deaconess Medical Center, a Harvard Medical School affiliated teaching hospital, where he also serves as a staff psychiatrist and assistant professor. He has a background in electrical engineering and computer sciences and received an undergraduate degree in the field from UC Berkeley before attending medical school at UC San Diego. He completed his psychiatry residency, fellowship in clinical informatics, and master's degree in biomedical informatics at Harvard. Dr. Torous is active inm investigating the potential of mobile mental health technologies for psychiatry and has published over 200 peer reviewed articles and 5 books chapters on the topic. He serves as editor-in-chief for JMIR Mental Health (http://mental.jmir.org/), web editor for JAMA Psychiatry, currently leads the American Psychiatric Association's Health IT Committee, and is a senior member in IEEE.
---
Agenda
12:00 - 12:40pm (EDT) / 5pm - 5:40pm (UTC+1) Introduction and Presentation
12:40 - 1:00pm (EDT) / 5:40pm - 6pm (UTC+1) Discussion, Q&A
---