Hot Chips 2021 conference report
---
Hot Chips 2021 conference report
---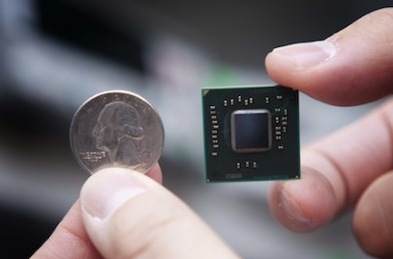 Since it started in 1989, HOT CHIPS has been known as one of the semiconductor industry's leading conferences on high-performance microprocessors and related integrated circuits. The conference is held once a year in August in the center of the world's capital of electronics activity, Silicon Valley.
It provides an opportunity for chip designers, computer architects, system engineers, press and analysts, as well as attendees from national laboratories and academia to mix, mingle and see presentations on the latest technologies and products. It features a variety of subjects related to microprocessors and integrated circuits.
The conference emphasis this year, as in previous years, is on real products and realizable technology. "Hot" topics, include embedded and reconfigurable processors, quantum computing, nano structures, wireless chips, network/security processors, advanced packaging technology etc.
---
Date and Time
Location
Hosts
Registration
---
Date: 07 Dec 2021
Time: 06:00 PM to 07:30 PM
All times are (GMT-05:00) US/Eastern
Add Event to Calendar
If you are not a robot, please complete the ReCAPTCHA to display virtual attendance info.

Starts 17 August 2021 09:23 AM
Ends 06 December 2021 09:23 AM
All times are (GMT-05:00) US/Eastern
No Admission Charge
---
Speakers

Sharan Kalwani
Topic:
Hot Chips 2021 conference report
Hot Chips 2021 conference report
Biography:
Sharan Kalwani is an industry technology specialist with 25+ years of experience. Sharan has degrees in both Engineering and Computer Science. He has worked in many diverse areas. He is a sought after speaker at many a diverse conference and seminars, such as Supercomputing, HPC Advisory Council, SIAM, Infiniband Trade Association, etc. He has delivered several tutorials, workshops and chaired Birds-of-a-Feather (BoF) sessions. Sharan is a senior member of IEEE-Computer Society, IEEE-Education Society and IEEE-Vehicle Tech Society, an Emeritus member of Michigan!UNIX/user group (mug.org) the oldest of the *nix user groups based in Michigan (they were first established in late 1985), member of Association for Computing Machinery (ACM) and also leads the SIG-Linux section of SEMCO. He enjoys teaching, holds an Adjunct Faculty position at several local Universities. He has published one book and is now working on his second. He is a recipient of the IEEE MGA Achievement award for his contributions to IEEE activities in 2018. He is also passionate about communicating engineering & technology to the general public and hence widening their participation in engineering & technology by all groups. As a result, he was recently awarded the IEEE Region 4 Jack Sherman Outstanding Member award for 2021.
Address:Cyber City, United States, 48309
---
Agenda
06:00 PM - Welcome and Introductions, Chapter business update;

06:05 PM - Technical Talk/Presentation
07:00 PM - End Technical Talk/Presentation, begin Q & A
07:30 PM - Wrap Up
/* ALL TIMES ARE USA EST/EDT */
---
Hosted in co-operation with Computer Society, Education Society and Control Systems Society chapters. PDH is available only after you attend the event and request it in advance

---
Media
---