IEEE Canada Technology Leadership Webinar Series - XIV
---
An Engineering Perspective on Climate Change Adaptation and Mitigation
---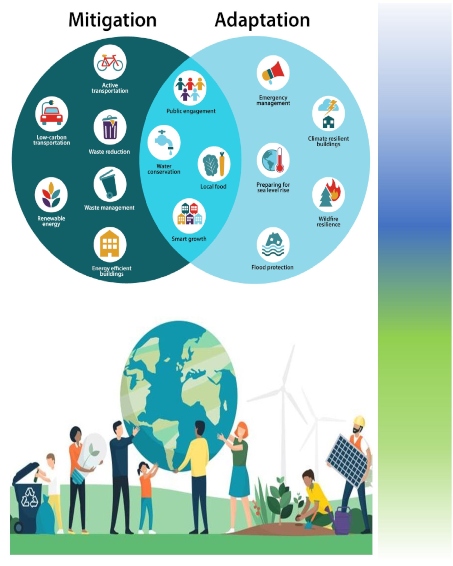 Canadian engineers are going to play a vital role in the adaptation to, and mitigation of, climate change, not just in Canada but around the world. Today, there are many groups, including climatologists and economists, who have developed complex models and generally accepted professional perspectives to help inform and persuade government policy makers, corporate strategists, investment bankers and public opinion on appropriate actions and pathways to achieve desirable, or least-bad outcomes. Generally accepted target dates for concrete and measurable outcomes to avoid catastrophic change are now 2030, 2035 and 2050 or 8 years (416 weeks), 13 years (156 months) and 28 years (112 quarters) respectively.
Do engineers have an important voice to bring to this issue, a perspective that will help achieve the goals? In 2016, the Canadian Academy of Engineering published the Trottier Energy Futures Report that took a comprehensive view of Canadian energy production and consumption, identified pathways to achieve the Kyoto objectives, and helped to shape the Canadian position at COP22 in Marakesh. Over the past three years, the Academy and its partners have examined various elements of the climate change challenge though seminars, workshops and conferences.
In this presentation, attention is paid to the engineering perspective, its importance for Canada and how it can help shape policy and strategy going forward.
Speaker: Robert Crawhall, Canadian Academy of Engineering
Date: Thursday, May 5, 2022
Time: 12.00 pm - 1.00 pm (EDT)
Venue: WebEx
More information: Event page
Contact person: Dale Tardiff <dale@innovativepower.ca>
---
IEEE Canada Technology Leadership Webinar Series: IEEE Canada is hosting a webinar series on Technology Leadership. We are inviting professional associations, learned societies, think tanks, governmental agencies, and other institutions to participate and contribute speakers. This webinar series is a platform bringing our thought leaders from different stakeholders, from all walks of life to present their views and advocate their positions on science, technology, society, and future economy. It will be open and free to the general public.
Disclaimer: The statements and opinions expressed by the webinar speakers are those of the speakers, they do not necessarily represent that of the IEEE Canada.
---
Date and Time
Location
Hosts
Registration
---
Date: 05 May 2022
Time: 12:00 PM to 01:00 PM
All times are (GMT-05:00) America/Toronto
Add Event to Calendar
A weblink will be sent to registered attendees one day before the event
Online
Webinar
Toronto, Ontario
Canada
---
Starts 17 March 2022 08:00 AM
Ends 03 May 2022 08:00 PM
All times are (GMT-05:00) America/Toronto
No Admission Charge
---
Speakers

Robert Crawhall
of Canadian Academy of Engineering
Dr. Robert Crawhall is the Executive Director of the Canadian Academy of Engineering (CAE). As Executive Director of the CAE, Robert is responsible for the overall operations of the Academy, implementation of the Strategic Plan, partnerships with other organizations, engagement with Fellows of the Academy and relationships with sponsors.
Robert has over 30 years' experience in technology innovation. He serves on several Board of Directors including private and not-for-profit organizations and is active in standards development. His prior positions included CEO of the National Capital Institute of Telecommunications, Executive Director of the Ontario Research Network in Electronic Commerce, CEO of NanoQuébec and VP Operations of Precarn Incorporated. Robert received his BEng degree in mechanical engineering with a minor in business and MEng degree in electrical engineering from McGill University and PhD degree in electrical engineering from the University of Ottawa. He is a Fellow of the Canadian Academy of Engineering, a Senior Member of the IEEE, Member of the Canadian Society of Senior Engineers (CSSE), a registered engineer in the province of Ontario, a certified Project Management Professional (PMP) and a certified Director (ICD.D).
---
Agenda
12.00 pm - 12.03 pm: Opening and welcome (Dale Tardiff).
12.03 pm - 12.45 pm: An Engineering Perspective on Climate Change Adaptation and Mitigation (Robert Crawhall).
12.45 pm - 12.57 pm: Q&A (Robert Crawhall).
12.57 pm - 1.00 pm: Closing remarks (Dale Tardiff).
* Time is given in Eastern Daylight Time (EDT)
---
Memberships
IEEE: www.ieee.org/membership/join/index.html
IEEE Communities: www.ieee.org/communities/index.html
Join hands with the world's largest association of technical professionals !
---