Celebrating Fifty Years of Earth Imaging: RIT's Evolving Contributions to the Landsat Program (2022 Rochester Section Joint Chapters Meeting)
---
---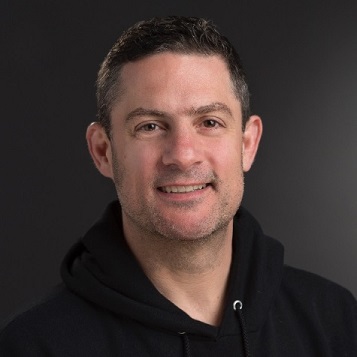 CHAPTER TECHNICAL PRESENTATIONS SESSION 2 (5:15 – 6:00 PM):
E. Celebrating Fifty Years of Earth Imaging:
RIT's Evolving Contributions to the Landsat Program
by Aaron Gerace, RIT
The IEEE Geoscience and Remote Sensing Society Rochester Chapter
is proud to present Aaron Gerace at our Section's
Joint Chapters Meeting (JCM) on April 26, 2022.
Reservations are required to attend the technical sessions, reception, dinner and keynote presentation.
To attend this event, please register at:
IEEE Rochester Section Joint Chapters Meeting
---
Date and Time
Location
Hosts
Registration
---
Date: 26 Apr 2022
Time: 04:30 PM to 05:15 PM
All times are (GMT-05:00) US/Eastern
Add Event to Calendar
If you are not a robot, please complete the ReCAPTCHA to display virtual attendance info.

Kodak Center
210 West Ridge Road
Rochester, New York
United States 14621

Building:

Bldg. 28

Room Number:

Conference Room
---
---
Speakers
Topic:
Celebrating Fifty Years of Earth Imaging: RIT's Evolving Contributions to the Landsat Program
With the launch of Landsat 9 on 27 September 2021, the Landsat program is positioned to extend its impressive data archive. This year marks the fiftieth anniversary of the program, making it the longest running spaceborne Earth-observation program. The Rochester Institute of Technology has a long history of supporting the calibration of Landsat's thermal instruments. In recent years, RIT's contributions to the Landsat program have expanded greatly, providing unique research opportunities for students prior to entering the workforce. This talk highlights RIT's significant contributions to the Landsat program over the last twenty years and discusses how it is positioned to educate decision-makers to support the definition of requirements for Landsat 10 (i.e., the Sustainable Land Imaging program).
The Digital Imaging and Remote Sensing (DIRS) group at RIT has traditionally educated Imaging Science students to support industry needs. Considering the evolving nature of our customers, the potential need for engineers continues to grow. This talk also highlights recent and ongoing activities that leverage(d) a team of engineering and imaging science students to develop a thermal radiometer to support validation of Landsat's thermal archive. If time permits, the speaker welcomes discussions as to how RIT can better support industry.
Biography:
Aaron Gerace, Research Faculty, Chester F. Carlson Center for Imaging Science, College of Science, RIT
Dr. Gerace graduated from the Rochester Institute of Technology in 2010 and carries on the DIRS' legacy of supporting Landsat-related activities. He continues to expand his group's role in spaceborne thermal calibration & validation and has become an active participant in the development of hardware and software solutions to identify best practices for acquisition of surface reference data. In his remaining time at RIT, Dr. Gerace seeks to position the DIRS group to be world-class in spaceborne thermal product validation.
Address:RIT, , New York, United States
---
Agenda
CHAPTER TECHNICAL PRESENTATIONS SESSION 2 (5:15 – 6:00 PM):
E. Celebrating Fifty Years of Earth Imaging:
RIT's Evolving Contributions to the Landsat Program
by Aaron Gerace, RIT
IEEE Geoscience and Remote Sensing Society
---