2022 IEEE Rochester NY Section Joint Chapters Meeting
---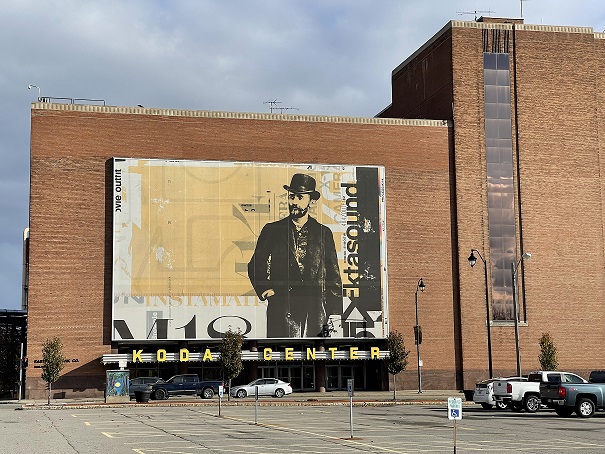 The IEEE Rochester NY Section Joint Chapter Meeeting April 26, 2022 follows the Digital Camera IEEE Milestone Celebration (no fee). Both events are open to the general public. Our IEEE Joint Chapters Meeting (registration fee) will feature a keynote presentation and two parallel sessions with technical presentations from our Rochester area IEEE Chapters and Societies.
Digital Camera IEEE Milestone Ceremony and
IEEE Rochester Section Joint Chapters Meeting
AGENDA
3:00 – 7:00 PM Registration
3:00 – 4:00 PM DIGITAL CAMERA IEEE MILESTONE CEREMONY
4:00 – 4:30 PM Refreshments
4:30 – 5:15 PM Chapter Technical Presentations - Session 1
A: Kodak's Pioneering Contributions to Digital Photography
by Ken Parulski, aKAP Innovation
B: Human-machine Interaction for Mental and Behavioral Health Care
by Prof. Jenny Zheng, RIT
C: Static Charge Control Demonstrations
by Kelly Robinson, PhD, Electrostatic Answers
5:15 – 6:00 PM Chapter Technical Presentations - Session 2
D: Dynamic LED Printhead Technology and Computational Screening
by Chung Hui Kuo, PhD, Eastman Kodak
E: Celebrating Fifty Years of Earth Imaging:
RIT's Contributions to the Landsat Program
by Dr. Aaron Gerace, RIT Digital Imaging
and Remote Sensing laboratory
F: History and Applications of Digital Radiography, Kodak's Contributions
by Ram Dhurjaty, IEEE Distinguished Speaker
6:00 – 6:45 PM IEEE Rochester Section Reception (Crudités, cash bar)
6:45 – 8:00 PM Buffet Dinner and Keynote Presentation

*PDH Credit approved (check back for updates)
---
Date and Time
Location
Hosts
Registration
---
Date: 26 Apr 2022
Time: 04:00 PM to 09:00 PM
All times are (GMT-05:00) US/Eastern
Add Event to Calendar
If you are not a robot, please complete the ReCAPTCHA to display virtual attendance info.

Kodak Center
200 West Ridge Road
Rochester, New York
United States 14621

Building:

Bldg. 28

Room Number:

Lobby
---
Starts 18 March 2022 05:00 PM
Ends 26 April 2022 09:00 PM
All times are (GMT-05:00) US/Eastern
Admission fee

?

Menu: Chicken French, Roasted Salmon, Grilled Vegetables (vegan)
---
Speakers
Our Keynote Speaker will give their presentation during dinner.
This year, we are proud to have Dr. Terry Taber, Eastman Kodak VP, CTO, as the Keynote Speaker.
Biography:
Dr. Terry Taber, Senior Vice President and Chief Technical Officer, joined Kodak in 1980. Dr. Taber is the President of Advanced Materials & 3D Printing Technology Division.
Taber received a B.S. degree in Chemistry from Purdue University and a Ph.D. in Organic Chemistry from the California Institute of Technology. He also received an M.S. in General Management from MIT as a Kodak Sloan Fellow. Taber was a Board Member of the Innovation & Material Sciences Institute and currently serves on the Executive Advisory Board of FIRST Rochester (For Inspiration and Recognition of Science and Technology). He also serves on the Executive Committee of the Greater Rochester Chamber of Commerce and the Tocqueville Society Cabinet of the Greater Rochester United Way. Taber is a trustee of Roberts Wesleyan College and Northeastern Seminary.

Taber was previously the Chief Operating Officer of Kodak's Image Sensor Solutions (ISS) business, a leading developer of advanced CCD and CMOS sensors serving imaging and industrial markets. Prior to joining ISS in 2007, Taber held a series of senior positions in Kodak's research and development and product organizations. During his more than 35 years at Kodak, Taber has been involved in new materials research, product development and commercialization, manufacturing, and executive positions in R&D and business management.
Address:New York, United States
---
Agenda
Join us at one of our outstanding yearly events - Don't miss this great opportunity to meet and network with people from all engineering disciplines and to learn more about the activities of the different IEEE chapters and societies in the Rochester area. Reservations are required for the Technical Sessions, our IEEE Rochester Section Reception, Dinner, and Keynote Presentation. Please come back to this site for updates on the JCM.
Registration
EARLY BIRD REGISTRATION RATES UNTIL APRIL 8th!
Click on the registration button to see how much you will save by registering early!
Early Bird Registration:
$30 IEEE Member or IEEE Member significant other

$10 Student

$0 University of Rochester Students

$40 Non-members and significant others
IEEE ROCHESTER SECTION
JOINT CHAPTERS MEETING
*PDH Credit approved (check back for updates)
---
DINNER:
"ALL AMERICAN BUFFET" with Roasted Salmon, Chick French, Grilled Vegetable Napoleon (vegan), and much more.
---