Static Charge Control Demonstrations
---
---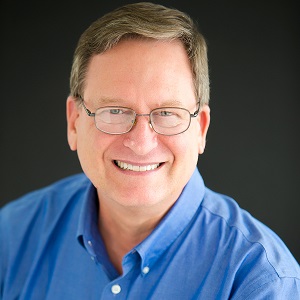 CHAPTER TECHNICAL PRESENTATIONS SESSION 1 (4:30 - 5:15 PM):
C. Static Charge Control Demonstrations
Kelly Robinson, Electrostatic Answers
The IEEE Power and Energy Society / Industry Applications Society
Rochester Joint Chapter is proud to present Kelly Robinson
at our Section's joint chapters meeting (JCM) on April 26, 2022.
Reservations are required to attend the technical sessions, reception, dinner and keynote presentation.
To attend this event, please register at:
IEEE Rochester Section Joint Chapters Meeting
---
Date and Time
Location
Hosts
Registration
---
Date: 26 Apr 2022
Time: 05:15 PM to 06:00 PM
All times are (GMT-05:00) US/Eastern
Add Event to Calendar
If you are not a robot, please complete the ReCAPTCHA to display virtual attendance info.

Kodak Center
210 West Ridge Road
Rochester, New York
United States 14621

Building:

Bldg. 28

Room Number:

Conference Room
---
---
Speakers
Topic:
Static Charge Control Demonstrations
Roll-to-Roll (R2R) manufacturing is used extensively in printing and flexible packaging industries. These markets exceed $30B annually in the US. Many substrates used in R2R manufacturing such as polypropylene are highly insulating and prone to accumulating static charges. Discharges from this accumulated static can ignite fires, injury employees, and disrupt machine operations. Static causes sheet sticking and sparks damage products. I estimate that injuries, product waste, and machine downtime caused by static electricity exceed $600M annually (2%) in the US. This human suffering and waste may be eliminated by effective static control systems. Demonstrated will be techniques to measure and methods to control static charge.
Biography:
Kelly Robinson received the B.S. Engineering Science and Ph.D. E.E. from Colorado State University, Fort Collins CO, and the M.S. E.E. from the University of Illinois, Urbana IL.
After working 25 years at the Eastman Kodak Company in manufacturing research and engineering, Dr. Robinson founded Electrostatic Answers, an engineering consulting company dedicated to eliminating injury and waste from static electricity. Dr. Robinson is a professional engineer (NYS), chairs the NFPA Static Electricity Committee. He is currently IEEE Rochester Section Vice Chair, Journal of Electrostatics Associate Editor and previously chaired the Electrostatic Processes Committee in the IEEE Industry Applications Society and served as President of the Electrostatics Society of America.
Email:
Address:Electrostatic Answers, , New York, United States, 14450
---
Agenda
CHAPTER TECHNICAL PRESENTATIONS SESSION 1 (4:30 - 5:15 PM):
C. Static Charge Control Demonstrations
Kelly Robinson, Electrostatic Answers
IEEE Power and Energy Society / Industry Applications Society
---