Dynamic LED Printhead Technology and Computational Screening
---
---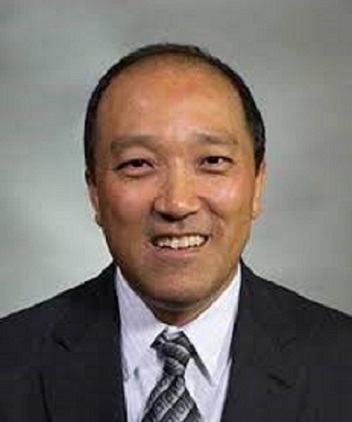 CHAPTER TECHNICAL PRESENTATIONS SESSION 2 (5:15 – 6:00 PM):
D. Dynamic LED Printhead Technology and Computational Screening
Chung Hui Kuo, PhD, Eastman Kodak
IEEE Signal Processing Society
While the digital revolution of migrating from film cameras to digital cameras has been well documented and commenced the age of electronic imaging, which now plays an indispensable role in weaving the fabric of modern human societies, the transformation from analog printing processes to digital non-impact printing technologies, such as electrophotography and ink-jet printing, also took place in the commercial and office printing industry. As the telecommunication and mobile imaging technologies continue their rapid pace of development, the focus of the digital printing technology, being an inherently static information reproduction process, has gradually transitioned from short-run office printing applications to long-run package printing, on-demand premium printed material applications, additive manufacturing, and functional printing in a mass-customization environment. Therefore, just like any advanced manufacturing process, the future direction of the digital printing technology is to establish a closed-loop image reproduction system with microscopic self-calibration capability and ultimately achieve autonomous printing with minimal operator intervention.
Researchers began to adopt the light-emitting diode (LED) as the image formation subsystem inside a printer in early 1970. The primary benefits of the LED printhead technology are three-fold: no high-precision moving mechanical components, high-speed parallel imaging architecture and no direct physical interaction with other imaging subsystems and imaging materials. Recognizing these competitive advantages, Eastman Kodak Company began significant investment in developing a LED printhead platform at mid-1980. However, instead of building a digital printhead with binary states at each pixel, the LED printhead technology developed by the Eastman Kodak Company retains the tonal resolution capability of 8-bit or higher at each LED pixel mimicking an analog device while dynamically modulates the exposure level of each LED pixel to maximize the benefit of a digital device according to the input image data, selected halftone structure and spatial/temporal system calibration parameters.
---
Date and Time
Location
Hosts
Registration
---
Date: 26 Apr 2022
Time: 05:15 PM to 06:00 PM
All times are (GMT-05:00) US/Eastern
Add Event to Calendar
If you are not a robot, please complete the ReCAPTCHA to display virtual attendance info.

Kodak Center
210 West Ridge Road
Rochester, New York
United States 14621

Building:

Bldg. 28

Room Number:

Conference Room
---
---
Speakers

Chung Hui Kuo
of Eastman Kodak
Topic:
LED Printhead Technology
Biography:
Chunghui Kuo is a senior scientist at Eastman Kodak Company. He received his Ph.D. in Electrical and Computer Engineering from the University of Minnesota and joined Kodak in 2001. His research interest is in image processing, image quality, blind signal separation and classification, and neural network applied in signal processing. He is a Distinguished Inventor and IP Coordinator at the Eastman Kodak Company, the Editor-in-Chief at the Journal of Imaging Science and Technology, a senior member of the IEEE Signal Processing Society and a member of IS&T. He holds 45 granted US Patents.
Address:New York, United States
---
Agenda
CHAPTER TECHNICAL PRESENTATIONS SESSION 2 (5:15 – 6:00 PM):
D. Dynamic LED Printhead Technology and Computational Screening
Chung Hui Kuo, PhD, Eastman Kodak
The IEEE Signal Processing Society Rochester Chapter
is proud to present Chung Hui Kuo at our Section's
Joint Chapters Meeting (JCM) on April 26, 2022.
Reservations are required to attend the technical sessions, reception, dinner and keynote presentation.
To attend this event, please Register at:
IEEE Rochester Section Joint Chapters Meeting
---