IEEE CC Event - 18 May @ 6PM - Dr. Behrooz Parhami -Hybrid Digital-Analog Number Representation in Computing & in Nature
---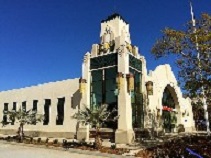 Location - Rusty's Pizza ­­
5934 Calle Real, Goleta, CA 93117
6:00 PM – Complimentary Pizza, Salad, Beverage
6:25 PM – Central Coast Status
6:30 PM – Dr. Parhami Presents
Hello All joining us for the18 May 2022 IEEE Central Coast Event,
Unfortunately Dr. Nina Miolane is ill and unable to present her talk. However, Professor Parhami, IEEE Distinguished Lecturer, has stepped forward and offered to present his very interesting lecture "Hybrid Digital-Analog Number Representation in Computing and in Nature". I look forward to seeing you all this evening. I know you will all enjoy this lecture. The Abstract and Professor Parhami's short Bio follow.
Best regards, Ruth Franklin IEEE Central Coast Chair
---
Date and Time
Location
Hosts
Registration
---
Date: 18 May 2022
Time: 06:00 PM to 09:00 PM
All times are (UTC-08:00) Pacific Time (US & Canada)
Add Event to Calendar
Starts 18 April 2022 03:23 PM
Ends 18 May 2022 05:15 PM
All times are (UTC-08:00) Pacific Time (US & Canada)
No Admission Charge
---
Speakers

Dr. Behrooz Parhami Professor
of UCSB - CS
Topic:
"Hybrid Digital-Analog Number Representation in Computing and in Nature"
The discovery that mammals use a multi-modular method akin to residue number system (RNS), but with continuous residues or digits, to encode position information led to the award of the 2014 Nobel Prize in Medicine. After a brief review of the evidence in support of this hypothesis, and how it relates to RNS, I discuss the properties of continuous-digit RNS, and discuss results on the dynamic range, representational accuracy, and factors affecting the choice of the moduli, which are themselves real numbers. I then take a step back and briefly explore hybrid digital-analog number representations and their robustness and noise-immunity advantages more generally. I conclude with suggestions for further research on important open problems in the domain of hybrid digital-analog number representation and processing
Biography:
Behrooz Parhami (PhD, UCLA 1973) is Professor of Electrical and Computer Engineering, and former Associate Dean for Academic Personnel, College of Engineering, at University of California, Santa Barbara, where he teaches and does research in the field of computer architecture: more specifically, in computer arithmetic, parallel processing, and dependable computing.
A Life Fellow of IEEE, a Fellow of IET and British Computer Society, and recipient of several other awards (including a most-cited paper award from J. Parallel & Distributed Computing), he has written six textbooks and more than 300 peer-reviewed technical papers. Professionally, he serves on journal editorial boards (including for 3 different IEEE Transactions) and conference program committees, and he is also active in technical consulting.
Address:Goleta, United States
---