IEEE Canada Technology Leadership Webinar Series - XVII
---
AI/ML in 6G and Beyond Wireless Networks

---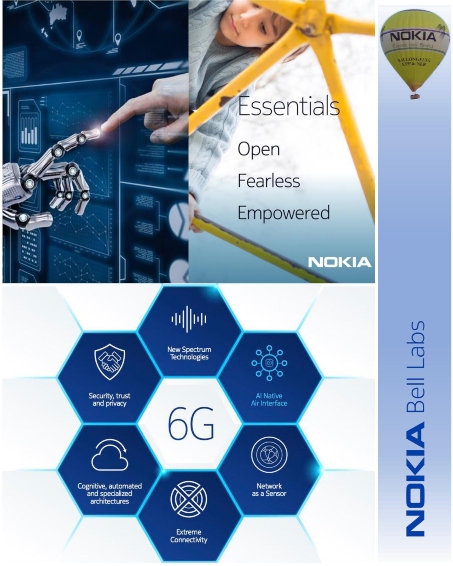 Artificial Intelligence (AI)/machine learning (ML) is not only a technology, but it is a mindset. AI/ML has the potential of becoming a disruption of how we engineer, design, and operate mobile network. ML techniques are being used in almost all the branches of wireless communication including signal detection, recognition, characterization, channel estimation, efficient network resource allocation, error correction coding schemes, and to address many challenges related to physical layer. Moreover, in supporting physical layer optimization, ML has been successfully implemented in upper layers as well for medium access control, intelligent routing, and transport layer control. In order to draft successful specification for deployment of AI/ML techniques in mobile networks, 3GPP is working on several aspects: Improving radio performance with AI/ML in air interface, ensuring testability, predictability, and controllability of AI/ML features, facilitating UE-RAN collaboration and interoperability and AI/ML management aspects.
This presentation would discuss potentials and challenges imposed by deployment of AI/ML technology in mobile network focusing on 3GPP standards. The discussion would focus on various aspects of AI/ML implementation in 5G advanced and 6G networks such as current status updates and future plans of 3GPP working groups related to AI/ML, detailed discussion on AI/ML for Air-Interface, AI/ML for NG- RAN, AI/ML for green communication and many more.
Speaker: Richa Siddavaatam, Nokia Bell Labs
Date: Friday, August 19, 2022
Time: 1.00 pm - 2.00 pm (EDT)
Venue: WebEx
More information: Event page
Contact person: Dale Tardiff <dale@innovativepower.ca>
---
IEEE Canada Technology Leadership Webinar Series: IEEE Canada is hosting a webinar series on Technology Leadership. We are inviting professional associations, learned societies, think tanks, governmental agencies, and other institutions to participate and contribute speakers. This webinar series is a platform bringing our thought leaders from different stakeholders, from all walks of life to present their views and advocate their positions on science, technology, society, and future economy. It will be open and free to the general public.
Disclaimer: The statements and opinions expressed by the webinar speakers are those of the speakers, they do not necessarily represent that of the IEEE Canada.
---
Date and Time
Location
Hosts
Registration
---
Date: 19 Aug 2022
Time: 01:00 PM to 02:00 PM
All times are (GMT-05:00) America/Toronto
Add Event to Calendar
If you are not a robot, please complete the ReCAPTCHA to display virtual attendance info.

Starts 20 July 2022 03:00 PM
Ends 19 August 2022 01:30 PM
All times are (GMT-05:00) America/Toronto
No Admission Charge
---
Speakers

Richa Siddavaatam
of Nokia Bell Labs
Dr. Richa Siddavaatam is a Senior Research Specialist at Nokia Bell labs, Naperville, USA. Her research interests include wireless communication, radio resource management, AI/ML technology, positioning/localization in mobile networks, 3GPP standards and efficient cloud data storage. She worked on various study groups for multiple IEEE standards related to wireless communication. At Nokia bell labs, her majority research contribution is towards various aspects of AI/ML based air interface in 5G-advanced and upcoming 6G networks. She provides back-office support to Nokia delegation in 3GPP standards. One of her primary duties is to design and standardize current and future radio technologies for use in Nokia's cellular and broadband wireless network products. Prior to Nokia Bell labs she was a Systems engineer at Siemens AG (India) and RF engineer at BlackBerry Mobile.
Richa received PhD and MASc degrees in Electrical and Computer Engineering from Toronto Metropolitan University, Canada in 2019 and 2012, respectively. She has completed her BEng degree in Electronics and Telecommunication Engineering from Pune University, India in 2005.
---
Agenda
1.00 pm - 1.03 pm: Opening and welcome (Dale Tardiff).
1.03 pm - 1.45 pm: Presentation (Richa Siddavaatam).
1.45 pm - 1.57 pm: Q&A (Richa Siddavaatam).
1.57 pm - 2.00 pm: Closing remarks (Dale Tardiff).
* Time is given in Eastern Daylight Time (EDT)
---
Memberships
IEEE: www.ieee.org/membership/join/index.html
IEEE Communities: www.ieee.org/communities/index.html
Join hands with the world's largest association of technical professionals !
---