HOW IT (REALLY) IS LIKE TO BE AN ENGINEER! (IEEEDAY 2022)
#IEEEDay
#career
#talk
#professional
#STEM
#networking
#membership
#du
#learning
#benefits
#engineering
#industry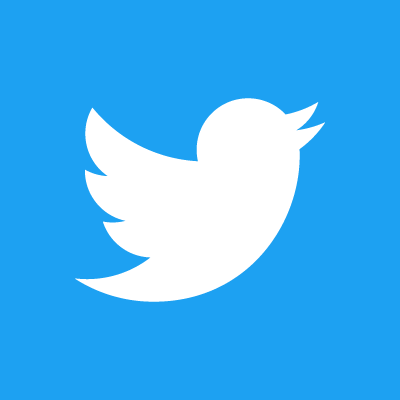 ---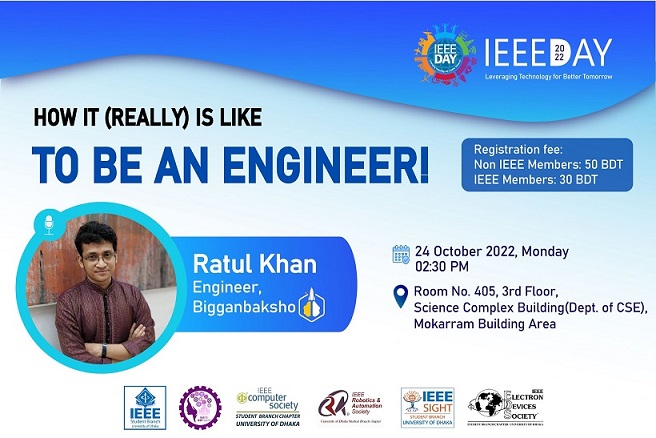 As one of the most proficient and esteemed student branches of IEEE, we are very excited to let you all know that the much anticipated IEEE Day of this year will be held on October 24, 2022. This year Ratul Khan will join us to conduct a lucrative session. Anyone of us who has learned from "Onnorokom Pathshala" has elevated him to a position of reverence. He has spent his entire life attempting to give quality in his teaching of any subject, from the trivial to the important, to anyone and everyone. He is currently employed as a researcher for Onnorokom Biggyanbaksho's research and development division.
An interactive session with the speaker to extract answers to our curiosities. Here the speaker will take his time to talk to us, share his stories with us and give us walkthroughs on topics we may want under his expertise.
IEEE Day is an annual event that celebrates the first time in history when engineers worldwide gathered to share their technical ideas in 1884. One of IEEE Day's objectives is to show the ways IEEE members, in local communities, join together to collaborate on ideas that leverage technology for a better tomorrow.
---
Date and Time
Location
Hosts
Registration
---
Date: 24 Oct 2022
Time: 02:30 PM to 05:00 PM
All times are (UTC+06:00) Astana
Add Event to Calendar
Room No: 405, 3rd Floor
University of Dhaka
Dhaka, Dhaka
Bangladesh

Building:

Science Complex Building (Dept. of CSE), Mokarram Building Area,

Room Number:

Room No: 405
---
---
Speakers

Ratul Khan
of Bigganbaksho, Onnorokom Group
Topic:
HOW IT (REALLY) IS LIKE TO BE AN ENGINEER!
Biography:
Apart from being a full time engineer at Bigganbaksho, a Bangladeshi company pioneering experiential learning for kids, Ratul Khan is also well known as an online instructor and author. He has inspired thousands of students through his efforts on different digital platforms. His books on physics have gained popularity among a wide spectrum of readers, even from non STEM backgrounds. Currently he's focused on the education sector, experimenting on different ways to improve online and off-line learning combining different media and materials.
---