2023 NESC Changes, plus Arc Flash Calculation for Small Services
#cts
#pi2
#austin
#texas
#2023
#NESC
#Changes
#Arc
#Flash
#Dave
#Hernandez
#Workshop
#1584
#IEEE
#STD
#C2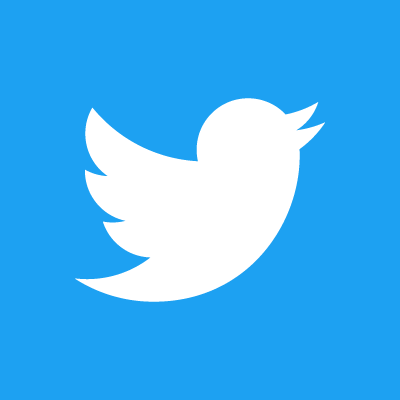 ---
2023 NESC Changes, plus Arc Flash Calculation for Small Services
Wednesday, May 10, 2023 8:00AM to 5:00PM
Austin Scottish Rite Theater
207 W. 18th Street, Austin, TX 78701
---
Early registration and discounted pricing ends on April 26th.
Registration and payment for this workshop must be completed by Wednesday May 3, 2023 to ensure you will have the class materials in time for the workshop.
Friday May 5, 2023 is the final day for registering.
This one-day workshop has four parts under two major divisions:
Parts 1 – 3 will explore the changes in the 2023 version of the National Electrical Safety Code Handbook (NESC, IEEE STD C2-2023) which will be provided each registered participant as Workshop material. The IEEE Handbook contains the full NESC plus the commentary in one text. This is new this year.

Part 4 will cover arc flash including two effective methods to calculate arc flash for small electrical services, especially single-phase 100-amp services, and the strengths of each method.
Attendees are advised to bring a laptop or notebook. Power and limited WIFI will be available.
Upon completion of the workshop, participants will receive a PDH certificate for eight hours.
The workshop fee includes breakfast tacos, breakfast beverages and break refreshments.
All cancellation and refund requests must be submitted in writing and received by James Mercier at the address above prior to May 3, 2023. There will be a 20% processing fee charged for all refunds. Fees paid after May 5, 2023, will be paid at the door via check payable to IEEE-CTS.
---
Date and Time
Location
Hosts
Registration
---
Date: 10 May 2023
Time: 08:00 AM to 05:00 PM
All times are (GMT-06:00) US/Central
Add Event to Calendar
207 W. 18th Street
Austin, Texas
United States 78701

Building:

Austin Scottish Rite Theater
---
James J. Mercier, P.E.

518 Academy Drive

Austin, TX

jmercier@ieee.org
Starts 03 January 2023 12:00 AM
Ends 09 May 2023 11:59 PM
All times are (GMT-06:00) US/Central
Admission fee

?
---
Speakers

Dave Hernandez, P.E.
of DCH Global, Blue Ash, Ohio
Biography:
Dave Hernandez, PE, CEM, GBE, CESCP
Founder & CEO of DCH Global
Dave Hernandez is among the nation's top experts in the Power & Energy sector. He is distinguished as a licensed Professional Engineer in 52 U.S. jurisdictions. He has held responsible charge of over 25,000 electrical projects throughout his 17-year career and is frequently retained nationally by design firms and construction companies.
Mr. Hernandez is an IEEE Senior Member in Cincinnati, Ohio where he serves as the Vice Chair of the Cincinnati Section and Chair of the Joint Chapter for IAS/PES/ PELS. He is also a senior member of AEE, a Certified Energy Manager, a Certified Green Building Engineer, a voting member of NFPA, and a Certified Electrical Safety Compliance Professional. Mr. Hernandez is an NCEES record holder designated International Registry Professional Engineer and Model Law Engineer. He is an Appointed Qualified Inspector for the Texas Department of Insurance and a former member of the NEMA MG1 committee where he helped develop electrical legislation across North America.
Mr. Hernandez holds Bachelor and Master degrees in Electrical Engineering specialized in Power Systems, and holds a Professional Certification in Mechanical Engineering. He has conducted over two dozen workshops and has been published nine times through various industry outlets.
---
Agenda
2023 NESC Changes Part 1 - Photovoltaic Generating Stations (8:25 – 9:40 AM)
o Basic Concepts
o Grounding Configurations
o Vegetation Management
o DC Conductors and OCPD
2023 NESC Changes Part 2 - Grounding Methods & Clearances (10:00 – 11:30 AM)
o Point of Connection Methods
o Grounding Electrodes
o Vertical and Adjacent Clearances
o Climbing and Working Spaces
2023 NESC Changes Part 3 - Structural & Underground Systems (1:00 – 2:00 PM)
o Line Support Loads
o Load Factors
o Conduit, Ducts, and Joints
o Manholes, Handholes, and Vaults
2023 Part 4 - Arc Flash Calculations & Estimations (2:20 – 4:25 PM)
o Rules for Employers and Employees
o Energized Work Procedures
o IEEE 1584 Incident Energy Method
o NFPA 70E PPE Category Method
0700
0715
Center opens - Manufacturers set up displays
0715
0800
Registration and Breakfast Tacos, Fruit
0800
0825
Opening, Speaker Introduction, and Breakfast Sponsor introduction
0825
0940
Part 1 2023 NESC Changes – Dave Hernandez, P.E.
0940
1000
Morning Break - Visit Sponsor's displays.
1000
1130
Part 2 2023 NESC Changes – Dave Hernandez, P.E.
1130
1 PM
Lunch and visit Sponsor's displays.
1 PM
2 PM
Part 3 2023 NESC Changes – Dave Hernandez, P.E.
2 PM
2:20 PM
Afternoon Break - Visit Sponsor's displays.
2:20
4:25 PM
Part 4 Arc Flash Calculations and Estimations – Dave Hernandez, P.E.
4:25
4:45 PM
Wrap-up and Q&A
---
If you have any questions or need any additional information about the workshop, please contact:
James J. Mercier, P.E.
jmercier@ieee.org
518 Academy Drive Austin, TX 78704
---
Media
---