CTS Women In Engineering Monthly Book Club/Advocating for Yourself
---
SURVIVING AND THRIVING IN THE TECH INDUSTRY: A Monthly Book Club for Women in Engineering in the Central Texas Section
---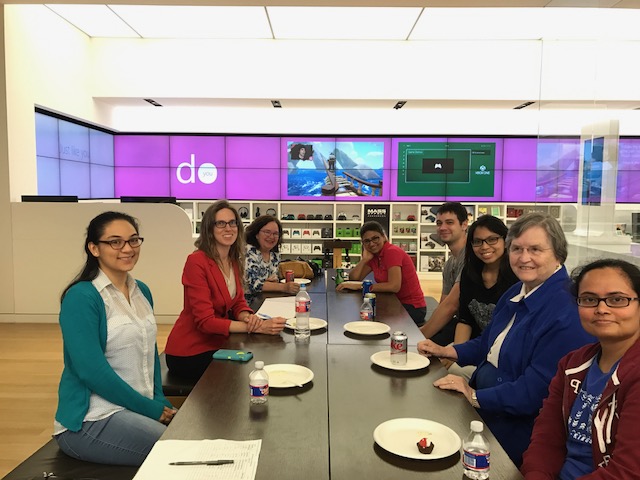 Book / Article Discussion: How to Advocate for Yourself
Have you ever needed to advocate for yourself, but needed a little help figuring out how to do it well? Have you ever faced challenges of being seen as too aggressive? Let's discuss how we can advocate for ourselves and get results.
Click here for a few scenarios brought back from the Women in Engineering Internaltional Leadership Conference.
Join us for snacks, a glass of wine, good company and a fantastic book club, focused on SURVIVING AND THRIVING IN THE TECH INDUSTRY.
Free parking is available at on West St. after 6PM. (Meeting is at the NW Corner of 7th and West) . No charge for the event. Bring a friend! And make new ones!
---
Date and Time
Location
Contact
Registration
---
Date: 20 Jun 2017
Time: 06:30 PM to 08:00 PM
All times are America/Chicago
Add Event to Calendar
Starts 30 May 2017 12:00 AM
Ends 20 June 2017 06:30 PM
All times are America/Chicago
No Admission Charge
---
---
Agenda
6:30 Snacks and networking
7:00 Discussion
8:00 Adjourn
---
Join us on the 3rd Tuesday of each month at Cirrus Logic, 800 W. 6th St. Austin, TX 78701. Parking on the street is free after 6pm. THANK YOU to our friends at Cirrus Logic for hosting our events!
Have you got a great idea for a discussion topic for next month? Something that's really burning, and you are itching to discuss? Let's do it!
---