Hacking a $10 ISM Band Radio into a Viable Satellite Transceiver: $50SAT and the RFM22B
---
IEEE Southeastern Michigan: Chapter VIII (EMC)
---
Southeastern Michigan IEEE EMC Chapter technical meeting.
Food & Beverage Sponsor: ZF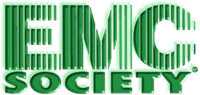 ---
Date and Time
Location
Contact
Registration
---
Date: 18 Jan 2018
Time: 05:30 PM to 07:30 PM
All times are US/Michigan
Add Event to Calendar
Starts 17 October 2017 12:00 AM
Ends 18 January 2018 03:00 PM
All times are US/Michigan
5 spaces left!
No Admission Charge
Menu: Regular, Vegetarian, None
---
Speakers

Michael Kirkhart
Topic:
Hacking a $10 ISM Band Radio into a Viable Satellite Transceiver: $50SAT and the RFM22B
Before the word "hacking" became synonymous with computer crime, one of its meanings was to "use a device in a way it was not originally intended". When considering a suitable radio to use in the initial PocketQube class satellites, such as $50SAT, it became apparent some hacking would be required; all the traditional CubeSat radios were too big, need too high a voltage to work, drew too much power, and were expensive. We needed something different, and found it in the Hope Microelectronics RFM22B, an ISM band transceiver in a 16mm by 16mm SMT package. Available in 3 different frequency ranges, the 434 MHz version just happens to work in the 435 – 438 MHz amateur satellite band. Popular with electronic hobbyists, it can provide 20 dBm (100 mW) of RF output power from a 3V supply, drawing about 100 mA. Best of all, it can be purchased for about $10 in low volumes.
To maximize the number of potential groundstation operators, one requirement was to be able at minimum to transmit the beacon message in a mode compatible with an amateur radio FM handi-talkie, as they are readily available at reasonable prices, and most amateur radio operators have at least one. While the RFM22B was designed to transmit in digital modes like OOK, FSK, and GFSK, could it be hacked into transmitting FM Morse? If so, could we increase the code speed such that short amounts of telemetry could be sent? Could a groundstation receive and decode this telemetry with an FM receiver and a computer? Was it possible to receive telemetry using the existing digital modes from another RFM22B on the ground? Was it even possible to make the RFM22B go "old school" with slower digital modes, such as FSK RTTY?
Another requirement was the ability to be able to send an uplink message to the satellite to disable the transmitter. Unfortunately, our original requirement of sending DTMF tones via an FM transmitter would not work with the RFM22B. It does, however, possess a digital receiver capable of receiving data from another RFM22B. Could we reconfigure it "on the fly" to be a command receiver? Could we build a groundstation transmitter using another RFM22B? Would the 20 dBm output power of the groundstation transmitter be enough to uplink to the satellite?
In this presentation, I will give a brief overview of $50SAT, and then proceed with a discussion of how we turned a $10 ISM band transceiver and some tape measure into a viable communication system for one of the smallest functional satellites ever built.
Biography:
Michael Kirkhart is an electronics engineer, hardware hacker, and amateur radio operator (callsign KD8QBA). He is also a graduate electrical engineering student at the University of Michigan – Dearborn, where he has taken (and survived) Professor Mark Steffka's ECE519 graduate EMC course. A chance encounter at the 2011 Detroit Maker Faire led him to attend the 1st Annual hackerSPACE workshop in Lexington, Kentucky, where met Morehead State University Professor Robert Twiggs, one of the creators of the CubeSat. During the workshop, he inquired how folks outside the university community could participate in the design, construction, and operation of a small satellite. In an example of "be careful what you wish for", he found himself working with university students and other outside advisors on the construction of a new class of satellite called a PocketQube. The end result of this collaboration were two PocketQubes: T-LogoQube, built by students at Sonoma State University and Morehead State University, and $50SAT, built by Michael and the other advisors. Both were launched on November 21, 2013, and were operational shortly after launch.
Email:
Address:Michigan, United States
---
Chapter website: http://www.emcsociety.org To be added or removed from the SE Michigan IEEE EMC email list, please send an email to scott@emcsociety.org with ADD or REMOVE as the subject.
---